Help Youth Discover Their Potential and Learn How to Soar!
Behind every number is a story
A story of a young man with a troubled past looking for a positive direction. For him, Eagle Village was a place where he felt loved and cared for, it was a place where his fondest memories start. Learn more about Jonathan's story by watching his video and how we are changing the lives of our youth.
Why work at Eagle Village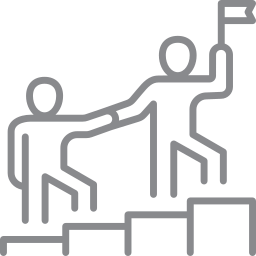 Work for a Mission
We believe through God's help and love, we serve, value and equip children and families for success. Eagle Village staff have been serving Michigan's abused, neglected and abandon children, for more than 50 years, by providing them with a safe haven to work through the trauma they have endured.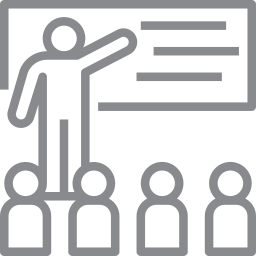 On-going Training and Education
Providing our youth with the best environment and the care that they deserve is our number one goal. To do this, we provide on-going training to all of our staff. It is great to increase knowledge and skill to better ourselves as individuals, and it strengthens our team by learning the best practices, techniques, and protocols. For staff attending college, we offer scholarships through our retention program. Ask us how to apply!
Spiritual Growth and Development
Since our founding, we have been committed to providing transformation and healing for kids and families in crisis using faith as a support system for growth. While our spiritual programming remains voluntary for our residents, we still believe it can make a difference. And, because we are not affiliated with any one denomination, we are able to focus our spiritual programs on the essentials of Christian faith and connect with youth and families from a broad range of backgrounds.
Modern Facilities to Amazing Outdoor Spaces
Our campus is located in rural Hersey, Michigan on 681-acres of beautiful wooded land. Among the acreage are facilities for lodging, meals, and activities for our residential youth, campers and guests to use for therapy or to enjoy. We have an indoor and outdoor high ropes course, rock wall, outdoor pool, sports fields, hiking/biking trails, canoeing on local rivers and so much more!
Competitive Benefits and Time-off
Family means everything to us here at Eagle Village that is why we offer a comprehensive benefits and time-off package to our employees. From health and dental care to vision and short/long-term disability, paid vacation/sick time, life insurance, and the opportunity to invest in a 401K, we have our employees and their families covered! We also offer opportunities for therapists and clinicians to gain clinical supervision hours. Ask us how!
Company Culture and Diversity
Eagle Village values every person; every person deserves to be treated with honor, dignity, and equity. Together, we grow, through shared experiences, intentional conversations, and mutual understanding. Eagle Village encourages and empowers all youth and staff through inclusion and diversity. We stand against racial discrimination and believe in the potential of all people.
Genuinely Caring for Our Kids
Determined to Change Lives
Advocating for Child Welfare
Rebuilding Families and Creating New Connections
Celebrating Accomplishments and Overcoming Obstacles
Providing Hope for Future Generations
Opening the Door to Hearts and Healing
Working Toward the Same Goal, to End Generational Abuse and Neglect
I love Eagle Village because I get to introduce children to families who want to love and care for them. Our workers want what is best for the children and they work hard to make sure the children are going to a safe home and help connect them with a family when they don't have one. Everyone working together for the same cause is great!
What Eagle Village stands for is why I stay. I could not imagine doing this job anywhere else. Also, the amazing team I work with and the amount of support they give and vice versa.
I came to work at Eagle Village because I needed a change in my life and a fresh start. I decided I wanted to work somewhere where I wasn't going to work solely for a paycheck, but going to work for a purpose. I wanted a job that allowed me to help others.
The mission of genuinely caring for each life that comes here, knowing those lives are being saved and changed, and knowing Eagle Village youth will go forward with the right seeds planted within them for a good life. It is an amazing place to be a part of.
The challenging moments help you grow as an individual. Every day I am learning along the way during the tough times and watching a youth change over time and knowing that you played a role in that child's change regardless of how big or small it may be. I enjoy the people I work with on all levels. I feel like God gave me a gift and I am here to change a child's life.
Have an Initial Discussion With Our HR Team
Formal Application and Interview
Explore Available Options
Submit interest application
"*" indicates required fields