RESIDENTIAL AND TREATMENT FACILITY TOUR
Residential and Treatment Facility Tour
Our campus is located in rural Hersey, MI on 681 acres. Built on the grounds of an old apple orchard, apple trees can still be found growing wild in the woods. We have miles of hiking trails, Starr Lake, and a variety of wildlife.
We are off the beaten path a bit, but the remote location is part of our charm. Distractions are minimal and the beauty of nature is all around.
Take a tour! Look around at our facilities here or call 231-832-2234 to schedule a tour of your own.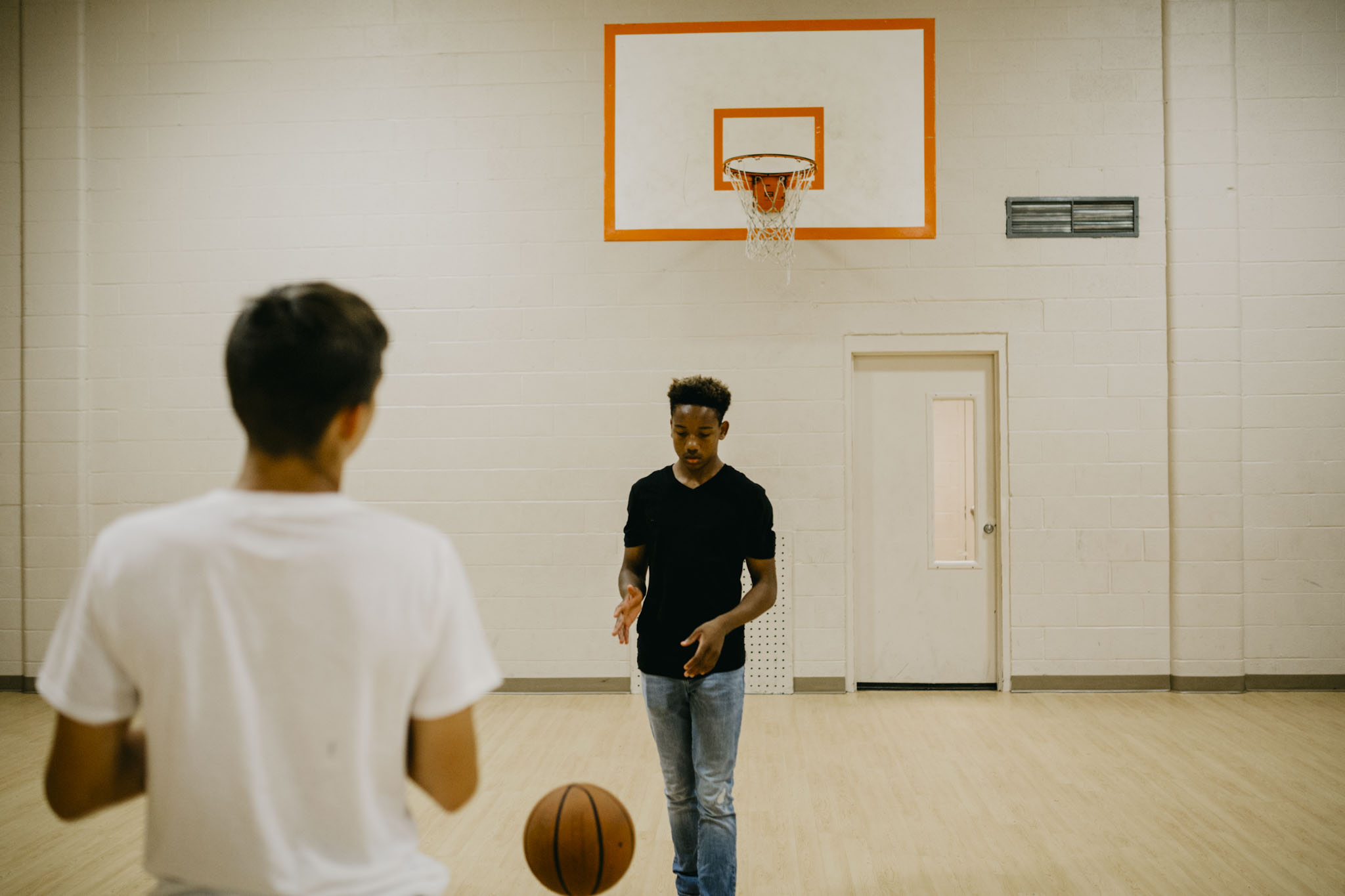 Gymnasium and Fitness Center
The gym and fitness center are used by our residences to burn off excess energy and promote a healthy lifestyle.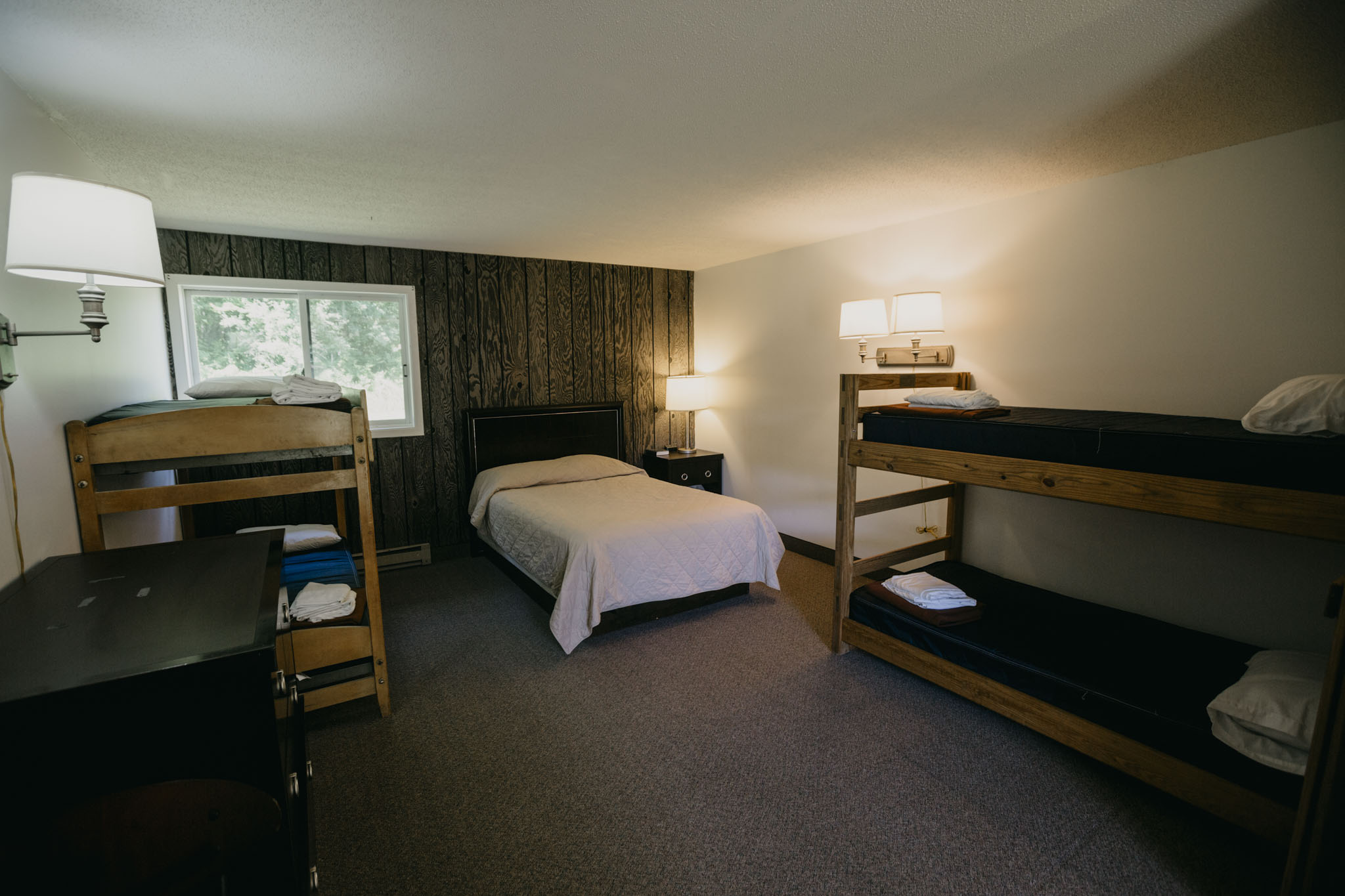 Motel
Our motel is available for those participating in family therapy events called Legacy Weekends. Legacy participants receive food and lodging for the weekend at no additional cost.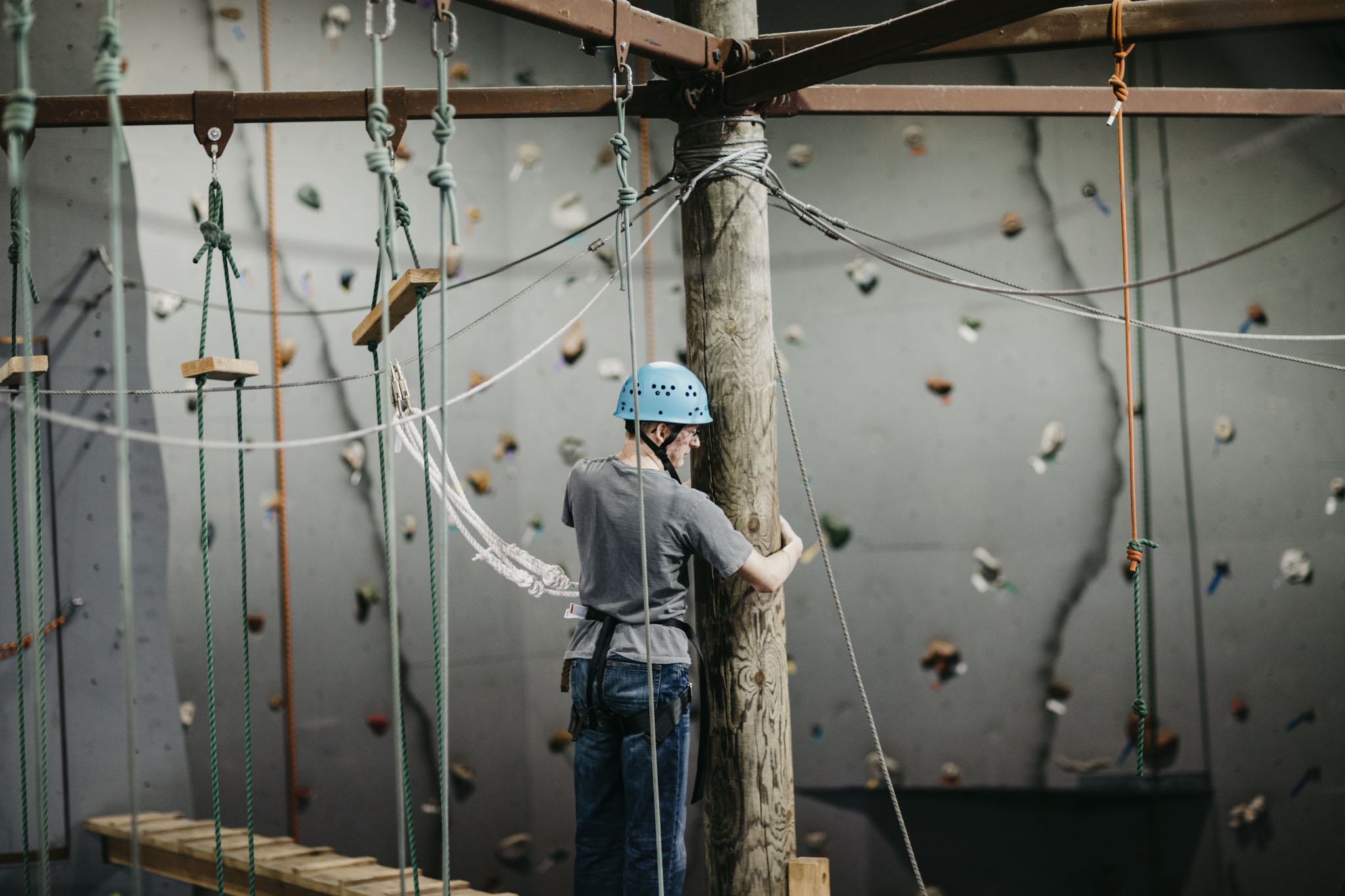 Indoor and Outdoor Ropes Courses & Climbing Wall
The indoor ropes course and climbing wall are available year round. The outdoor course is seasonal. These are used in group therapy, experiential interventions, and sometimes just for fun!


Pool
Our residents and campers have access to our two heated pools in the summer months.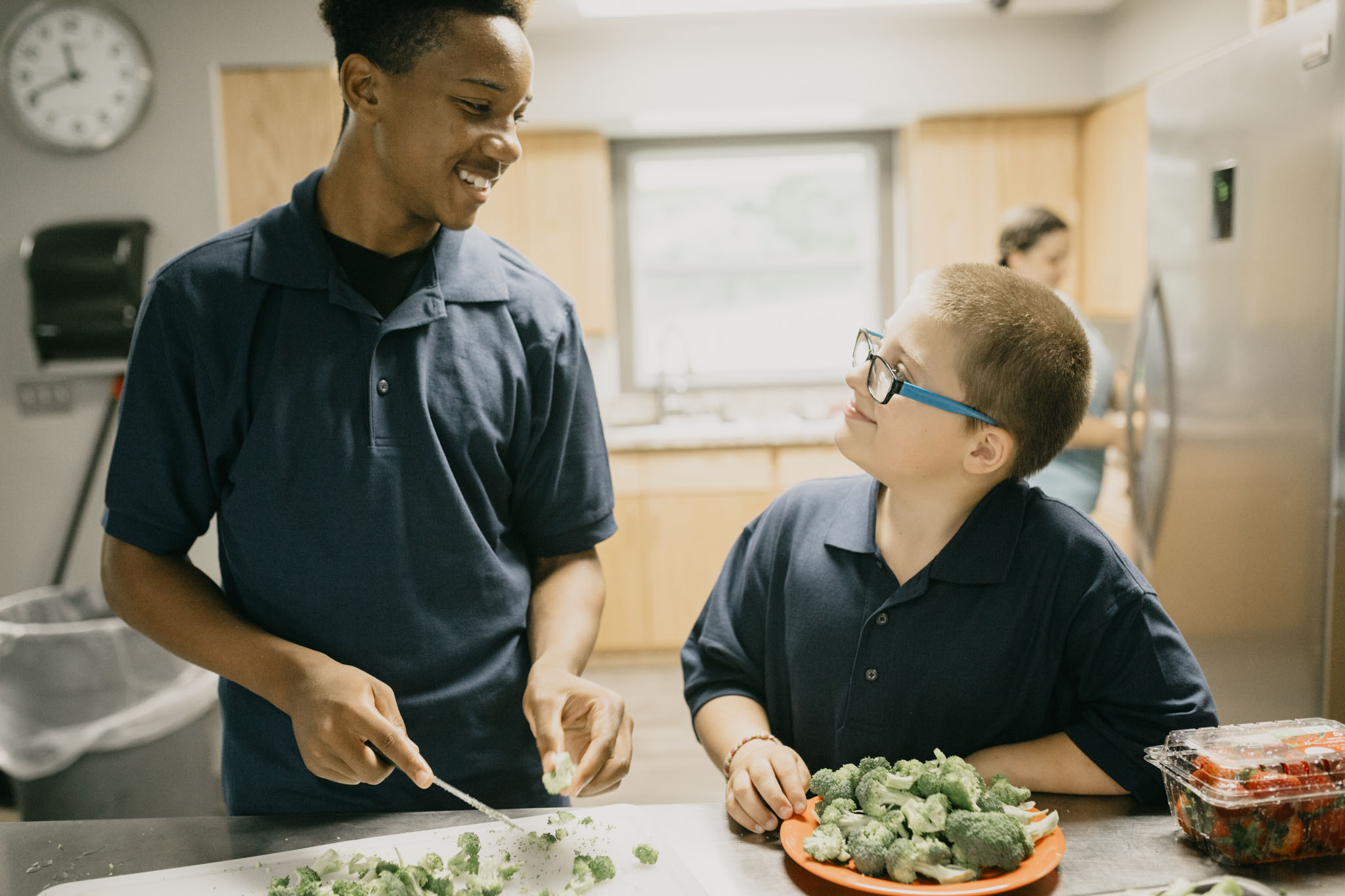 Residential Homes
Kids that stay with us for residential treatment live in homes on campus with up to 14 other kids. Each house has its own kitchen, living room, bathroom, bedrooms with a set of bunkbeds, and basement with games and movies.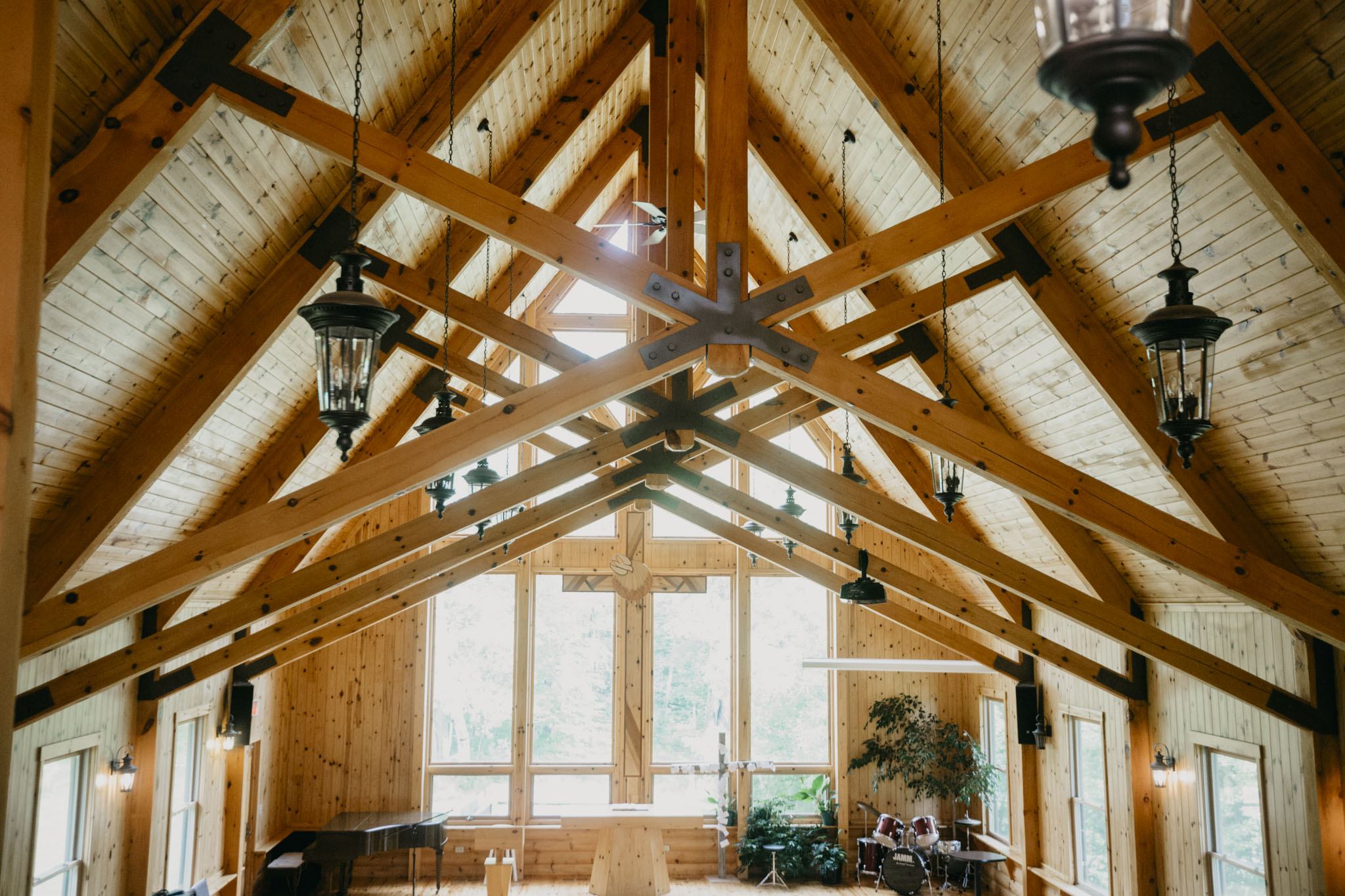 Chapel
Our optional chapel services are held in Lighthouse Chapel, a beautiful building of pine that seats 150 people.

School
Our on-campus Ashmun School is an accredited charter school run by Lighthouse Academy in Grand Rapids. Students attend classes in a year-round schedule to help them make up missing credits or continue their current academic pace.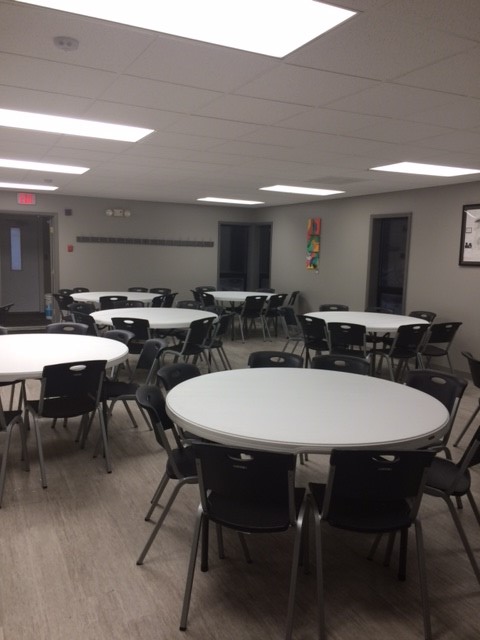 Cafeteria
Residents eat breakfast and dinner in their homes but come to the Holbrook Café for lunch.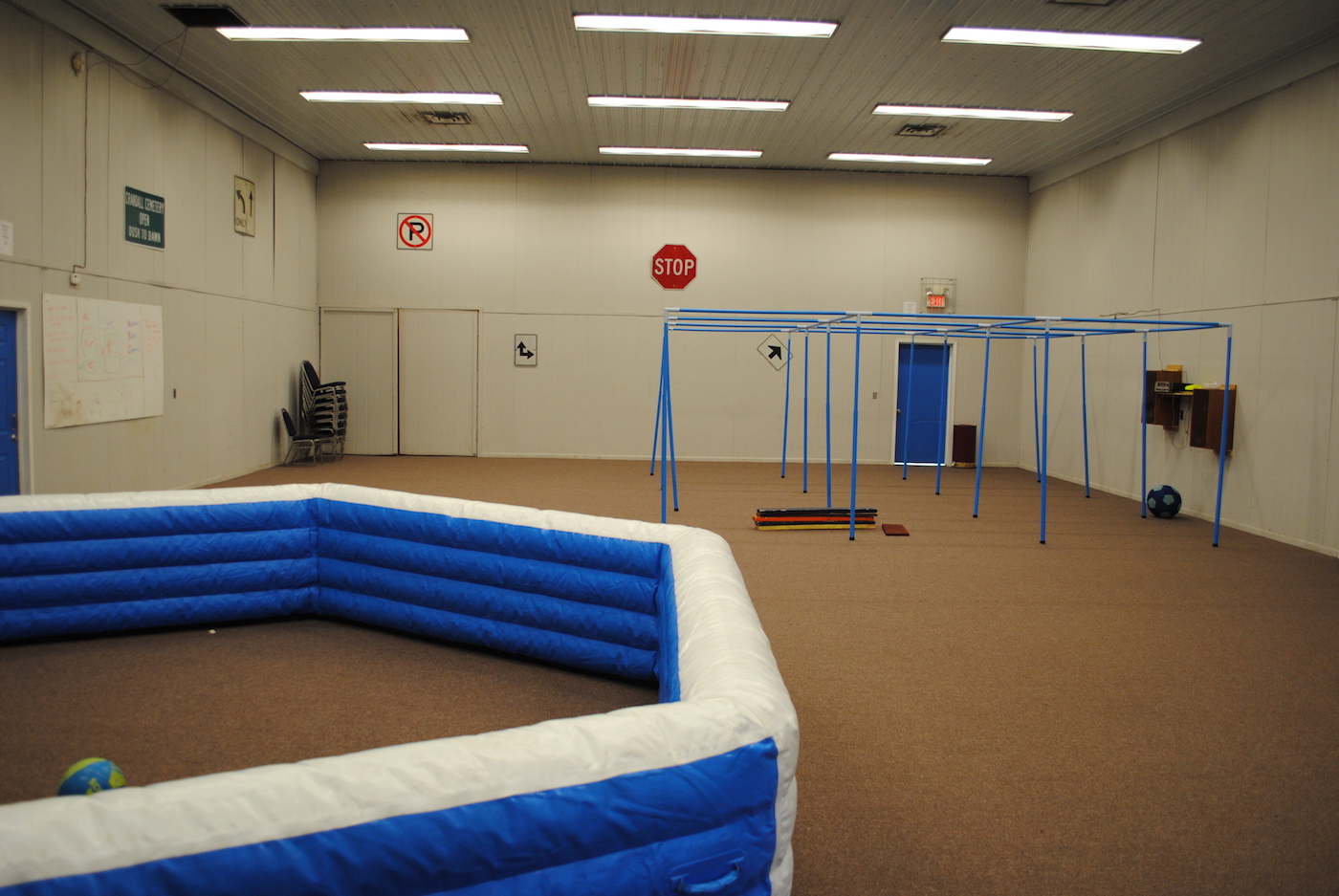 Activity Barn
This indoor location is great for activities when the weather turns cold or rainy.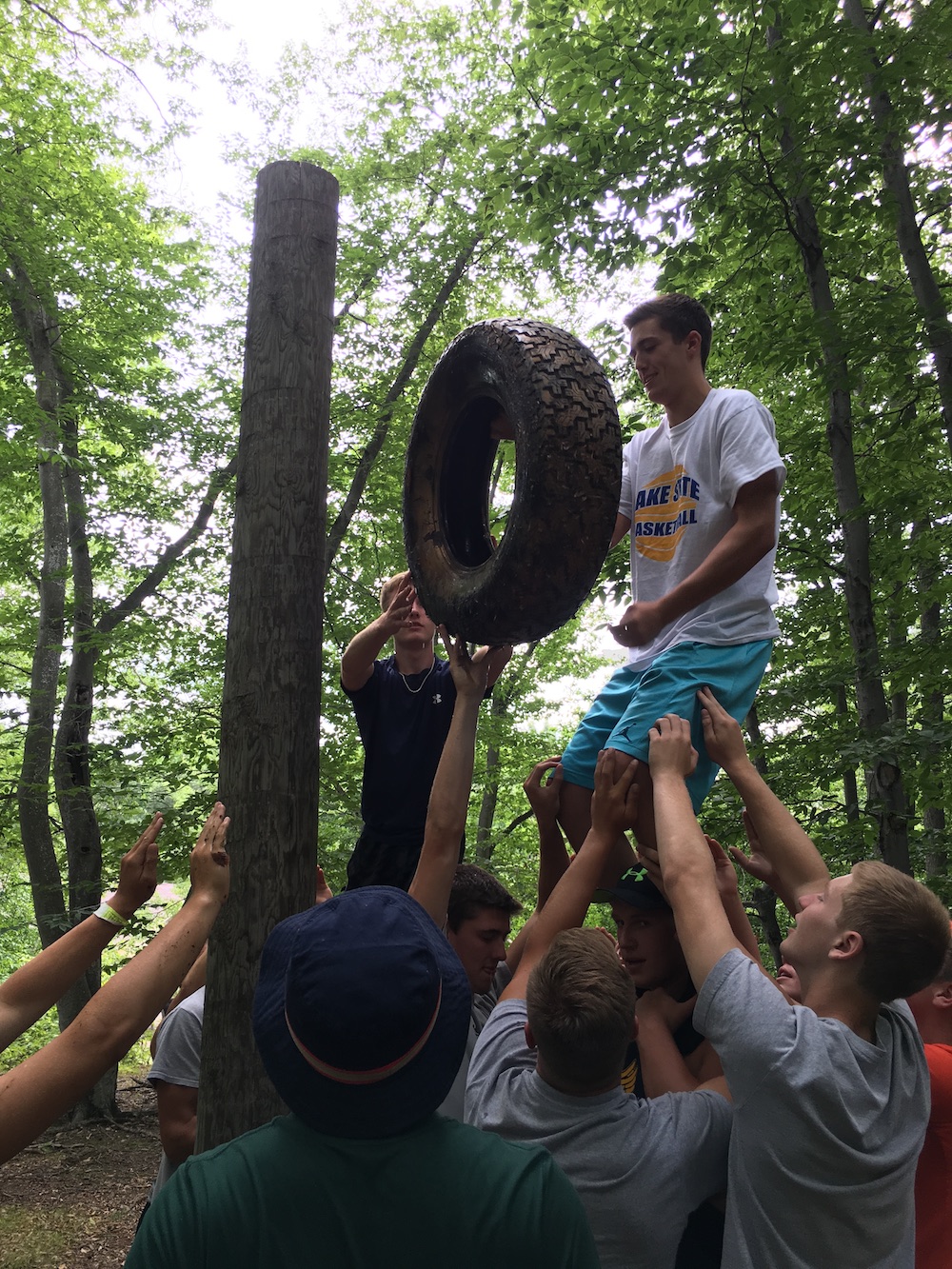 Group Initiative Sites
Our hiking trails lead to numerous training sites throughout our campus including trust falls, up and over walls, simulated mountain rescue, and more. These are used in Experiential Interventions, summer camps, and wilderness experiences.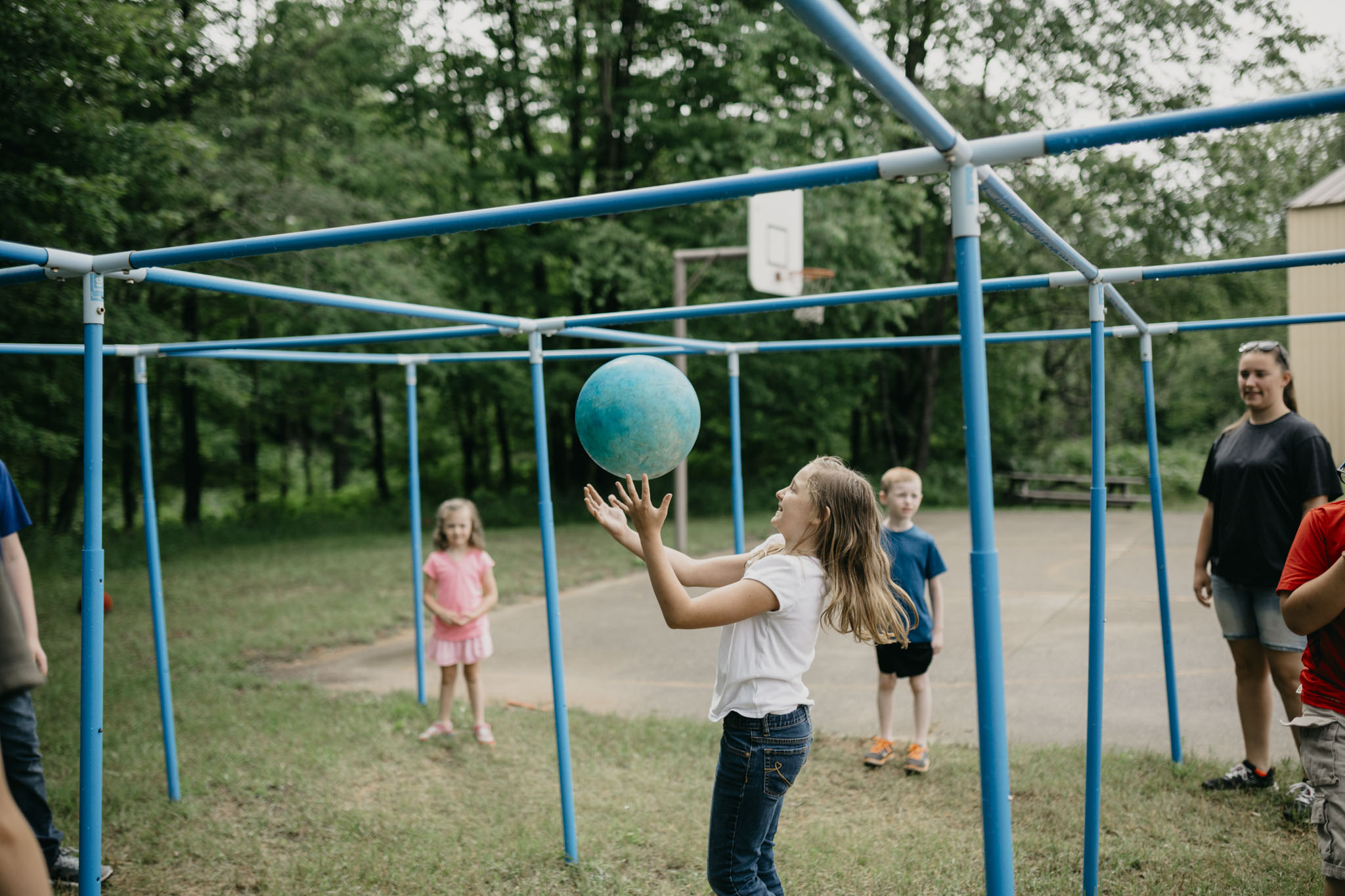 Outdoor Activities
Our outdoor activities include Frisbee golf, archery, campfires, gaga ball, 9 square, volleyball, basketball, football, soccer, slip and slide, campfires, hiking, canoeing, portable 40ft climbing wall, boot hockey, snow shoeing, snow tubing and more!