Mission & History
The Eagle Village Mission and Method

Through God's help and love, we serve, value, and equip children and families for success.
Drawing upon decades of experience with delinquent and trauma-impacted children, Eagle Village, with our team of professionals, has designed programs that include:
Family Involvement- We facilitate family involvement whenever possible by removing any obstacle we can. We cover all the food and lodging for families when they stay for therapy, and will even provide transportation if necessary- all at no cost to the families. We know that by including the whole family in the treatment plan, we can achieve lasting change.
Therapy in Motion- Our specially trained therapists weave hands-on experiences and challenging, structured activities into treatment plans to aide therapy and teach social skills.
Make a Plan- Trauma manifests in a range of behavioral and emotional struggles. We assess the impact of a child's past traumatic experiences and then our skilled Therapy Team devises a treatment plan for each child. We work with the strengths each individual already possesses and teach coping skills to prevent their struggles from slowing their success.
You can boil us down to this:
WE BELIEVE IN THE POTENTIAL OF ALL PEOPLE REGARDLESS OF THEIR STORY.
Our Cultural Commitment
Eagle Village values every person; every person deserves to be treated with honor, dignity, and equity. Together, we grow, through shared experiences, intentional conversations, and mutual understanding.
Eagle Village encourages and empowers all youth and staff through inclusion and diversity.
Eagle Village stands against racial discrimination.
Eagle Village believes in the potential of all people.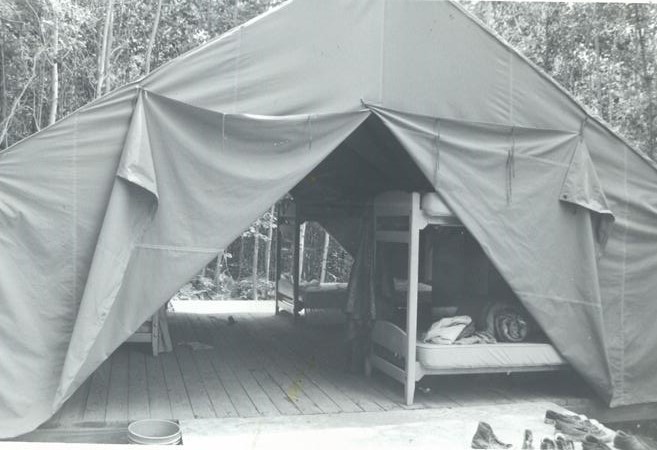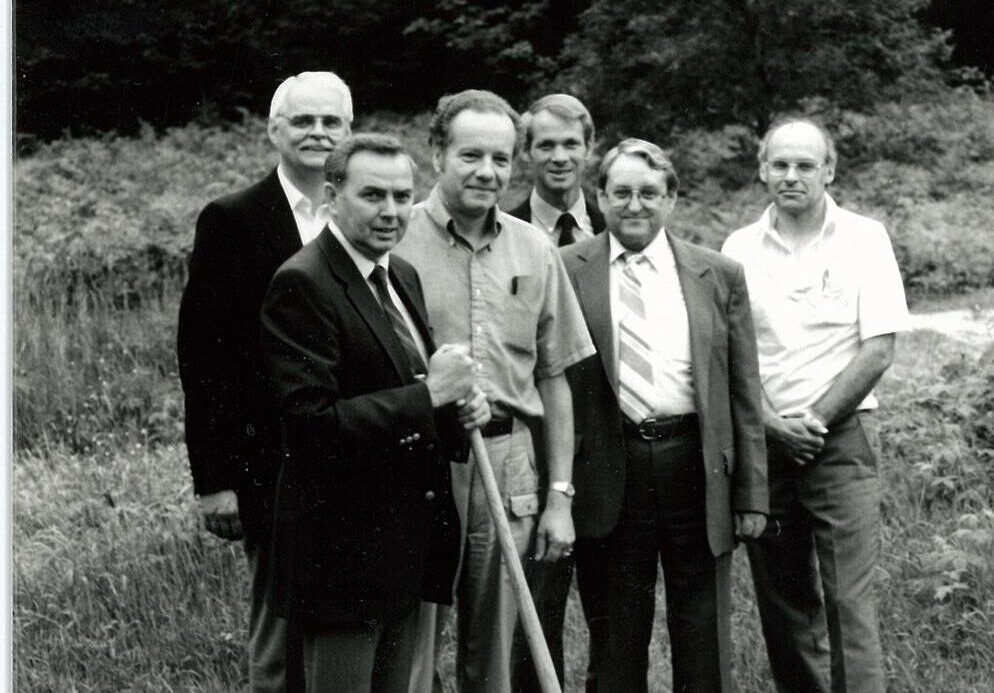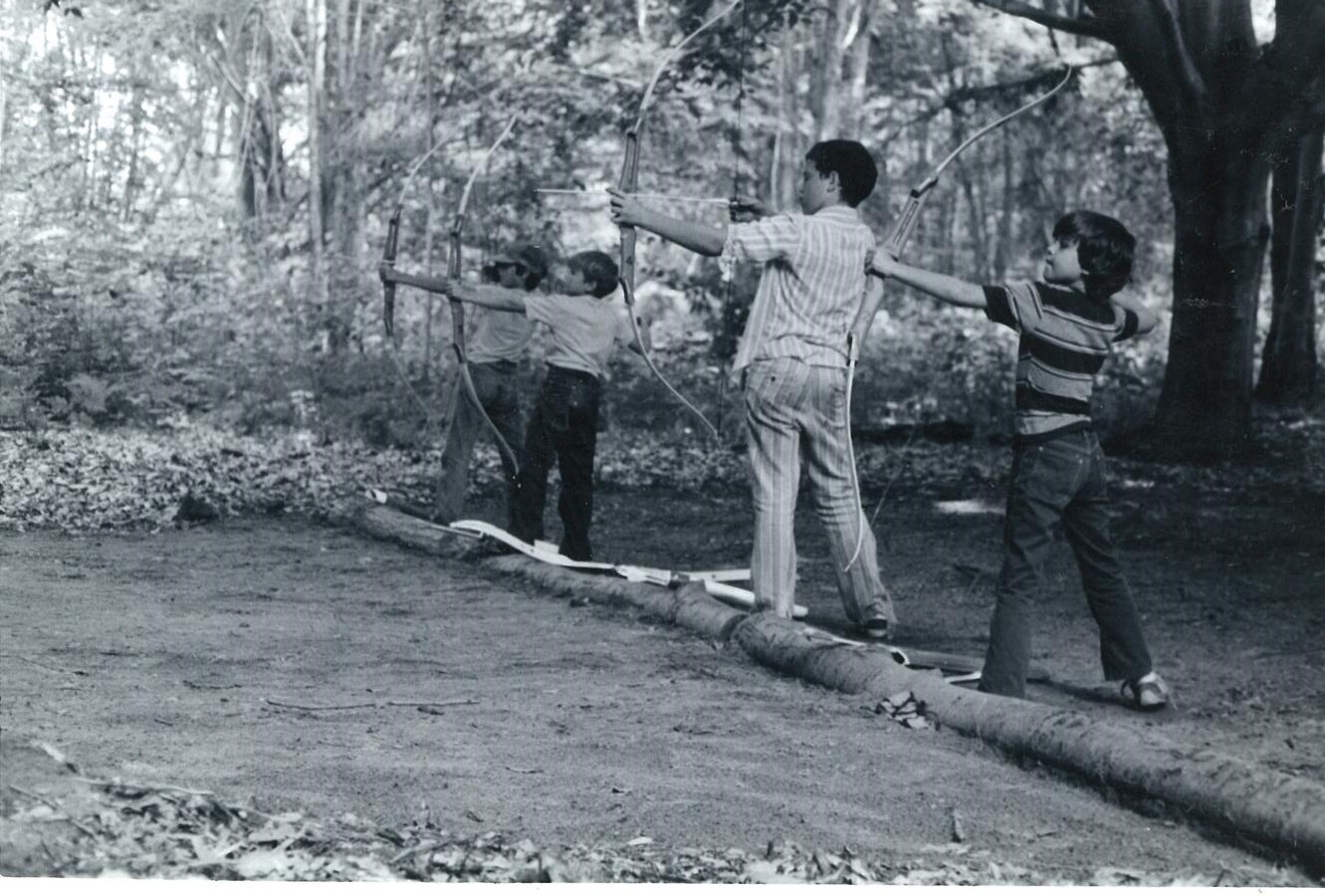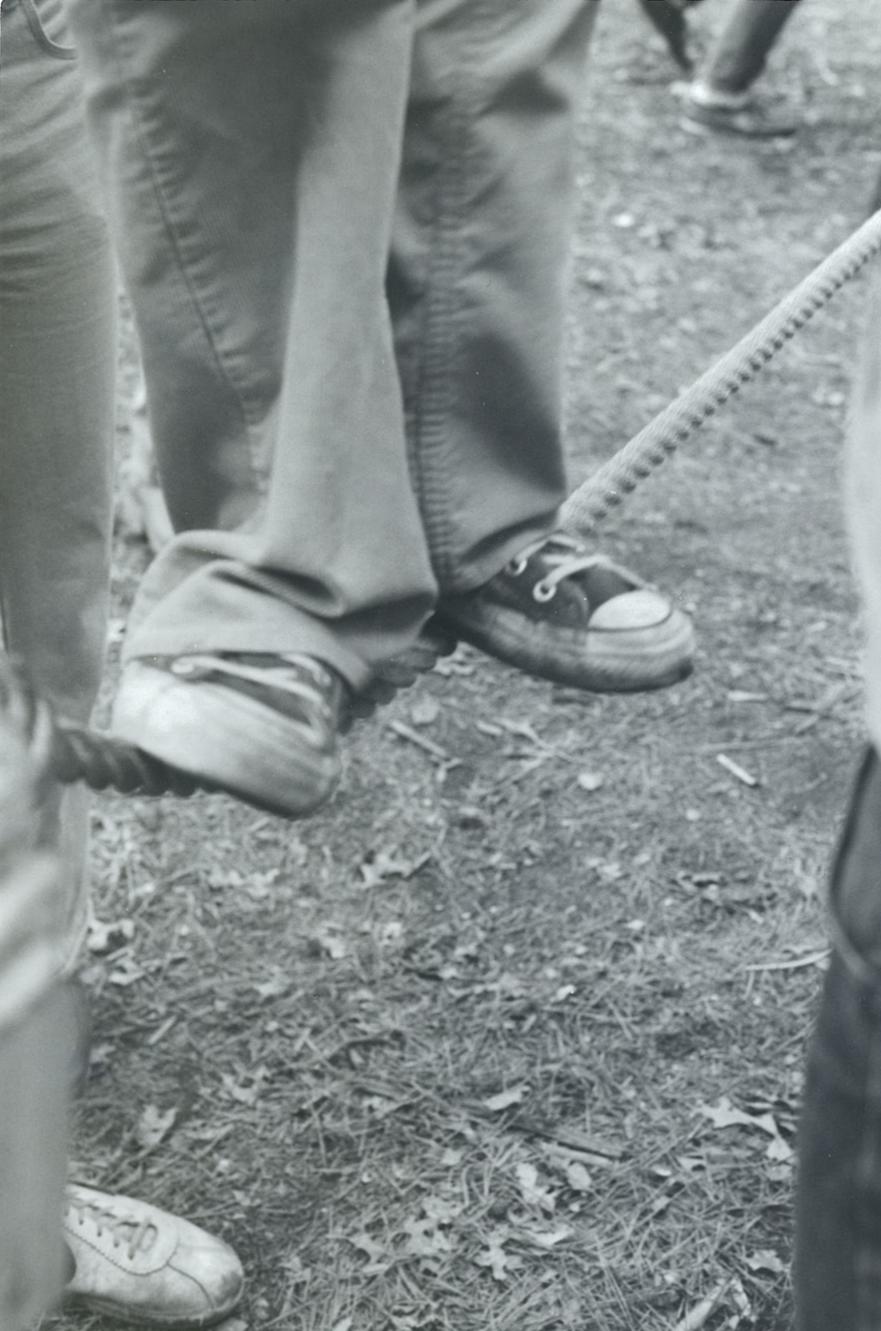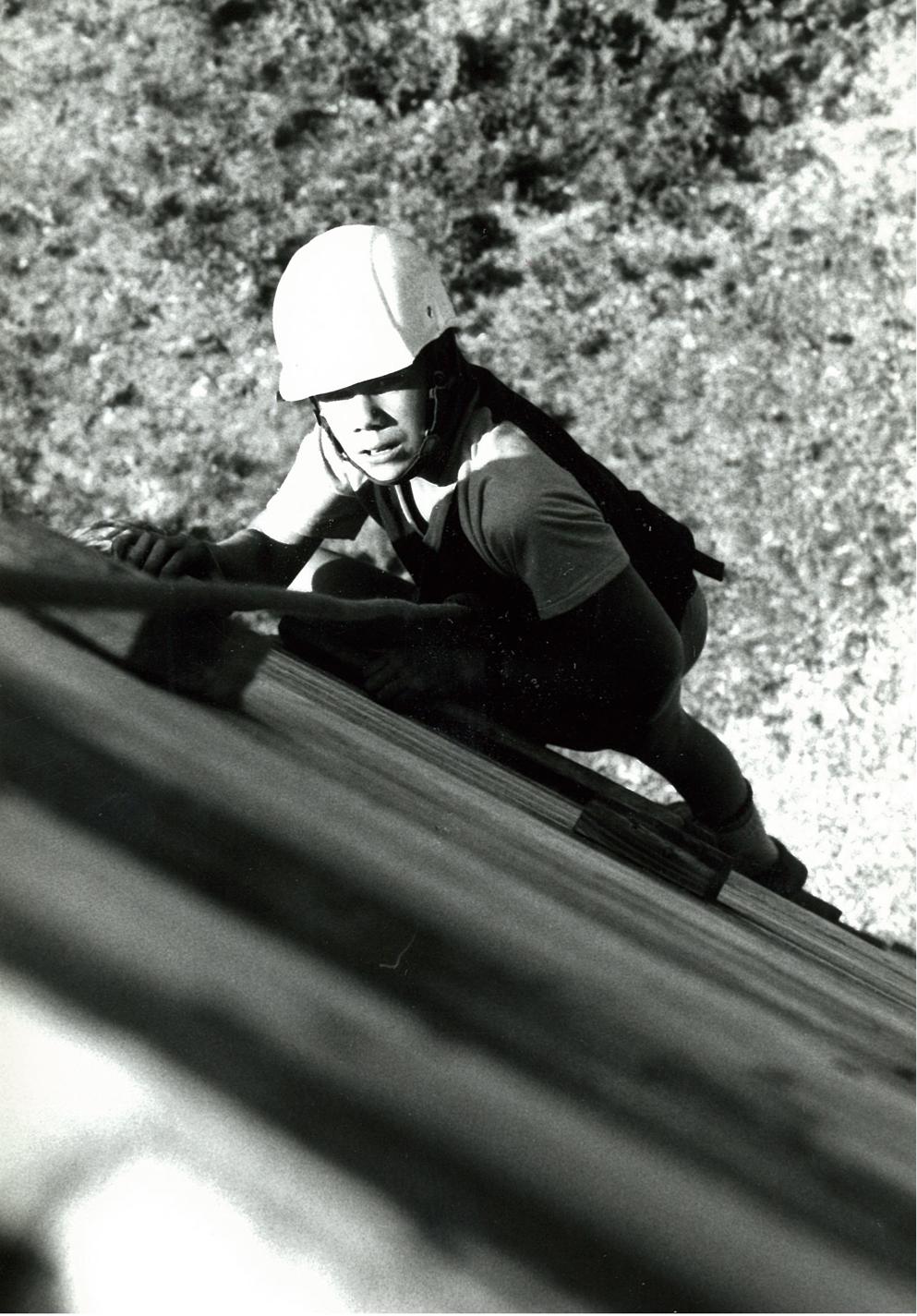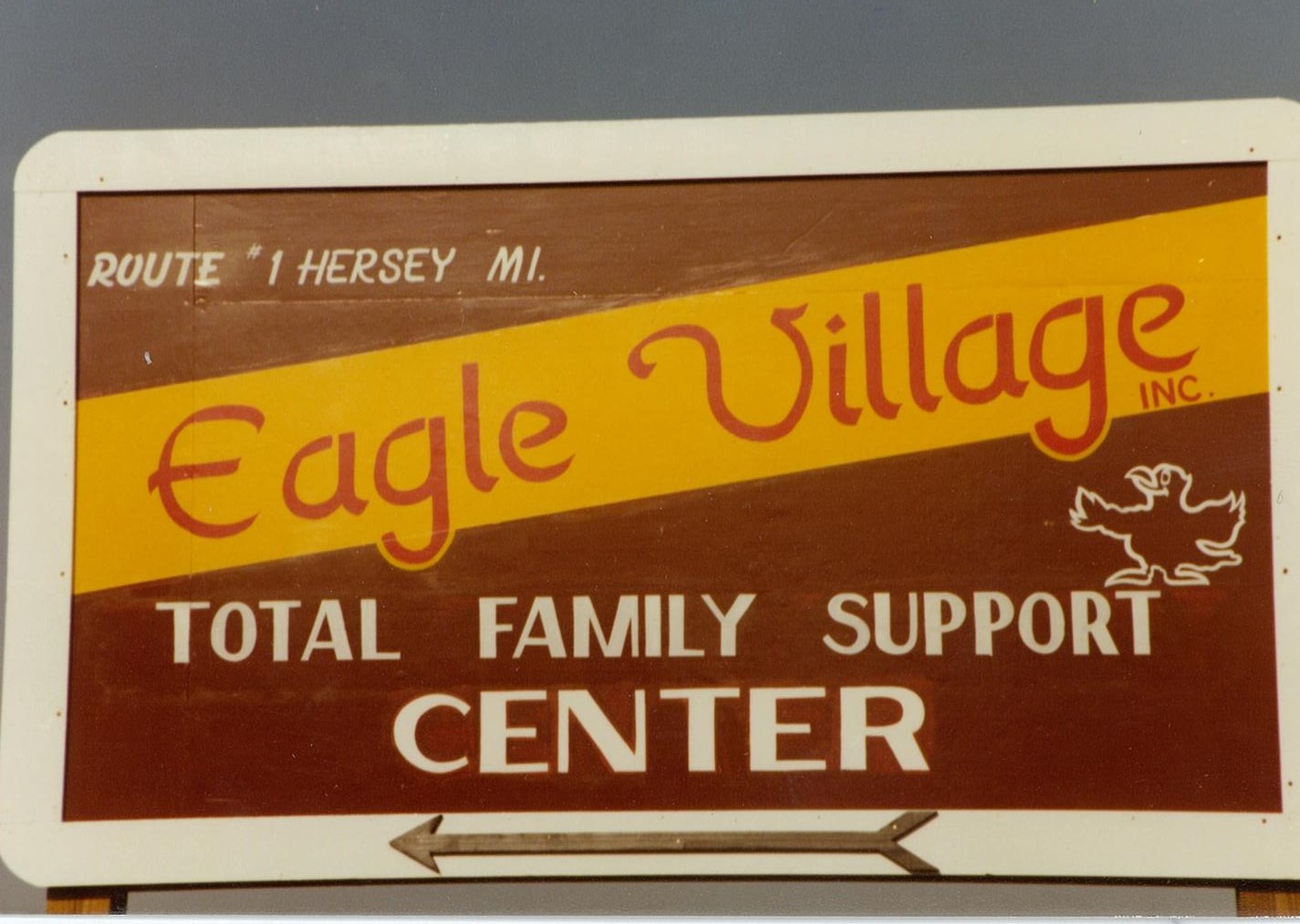 In 1968 Eagle Boys Village was founded by the husband and wife team of Kermit and Jean Hainley and the first Board President, Clare Court of Appeals Judge, the Honorable Donald E. Holbrook. The Hainley family began Eagle Village with eight delinquent boys, a tent, and a hope that by treating the real issues the boys were facing their futures could be changed for the better.
In the fall of 1969, foster care was introduced when the families of five boys failed to pick them up after summer camp at Eagle Village ended. The simple idea of summer camps for troubled boys quickly turned into residential treatment and therapy offered year-round. In 1994 services for girls were added and we changed our name to Eagle Village, Inc.
50 years after our humble beginnings, we are now a 681-acre campus that serves hundreds of kids each year through residential treatment, adoption and foster care, short-term interventions, and specialized summer camps.
We also take the skills we have learned about changing attitudes, conquering difficulties, and motivating growth to help schools, teams, and groups through customized retreats featuring our own Victors Edge Resiliency Training. Victors Edge was inspired by the kids we serve to help battle bullying, negativity, or passivity in groups ranging from elementary schools to corporations and everywhere in between.