Tour our facilities now!
We utilize some of the same 681 acres as Eagle Village residents and campers, but in a whole new way. By opening up our facilities to outside teams and groups we can share the knowledge, skills, and resources we have been collecting over the last 50 years.
Take a look around here or call us at 231-305-6561 to schedule your own tour.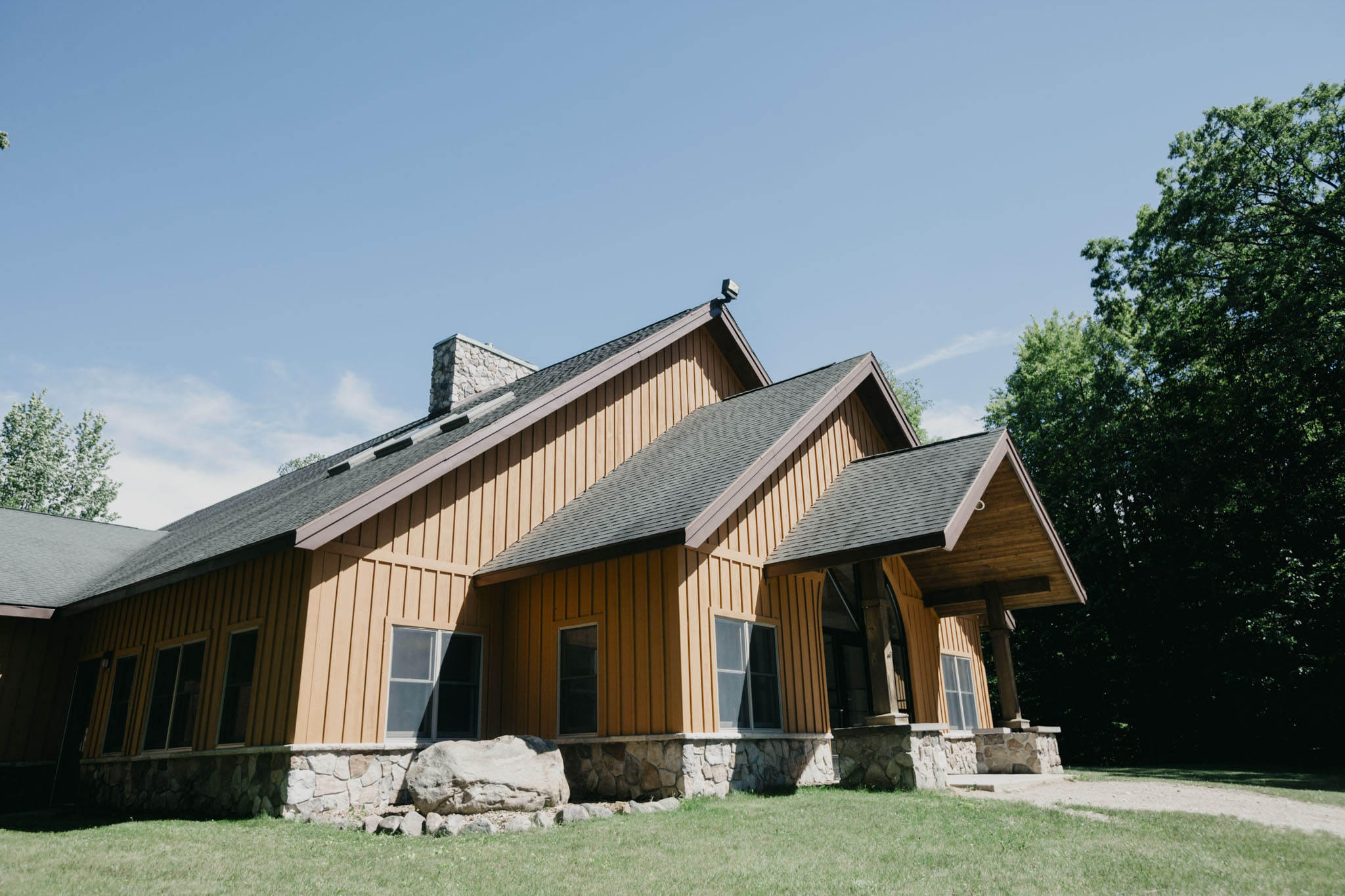 The Peak
This 92 bed lodge has two separate wings with their own bathrooms and showers, a nurse's station, large meeting room with fireplace, and two leader's quarters. This facility is great for retreats, band camps, or teams.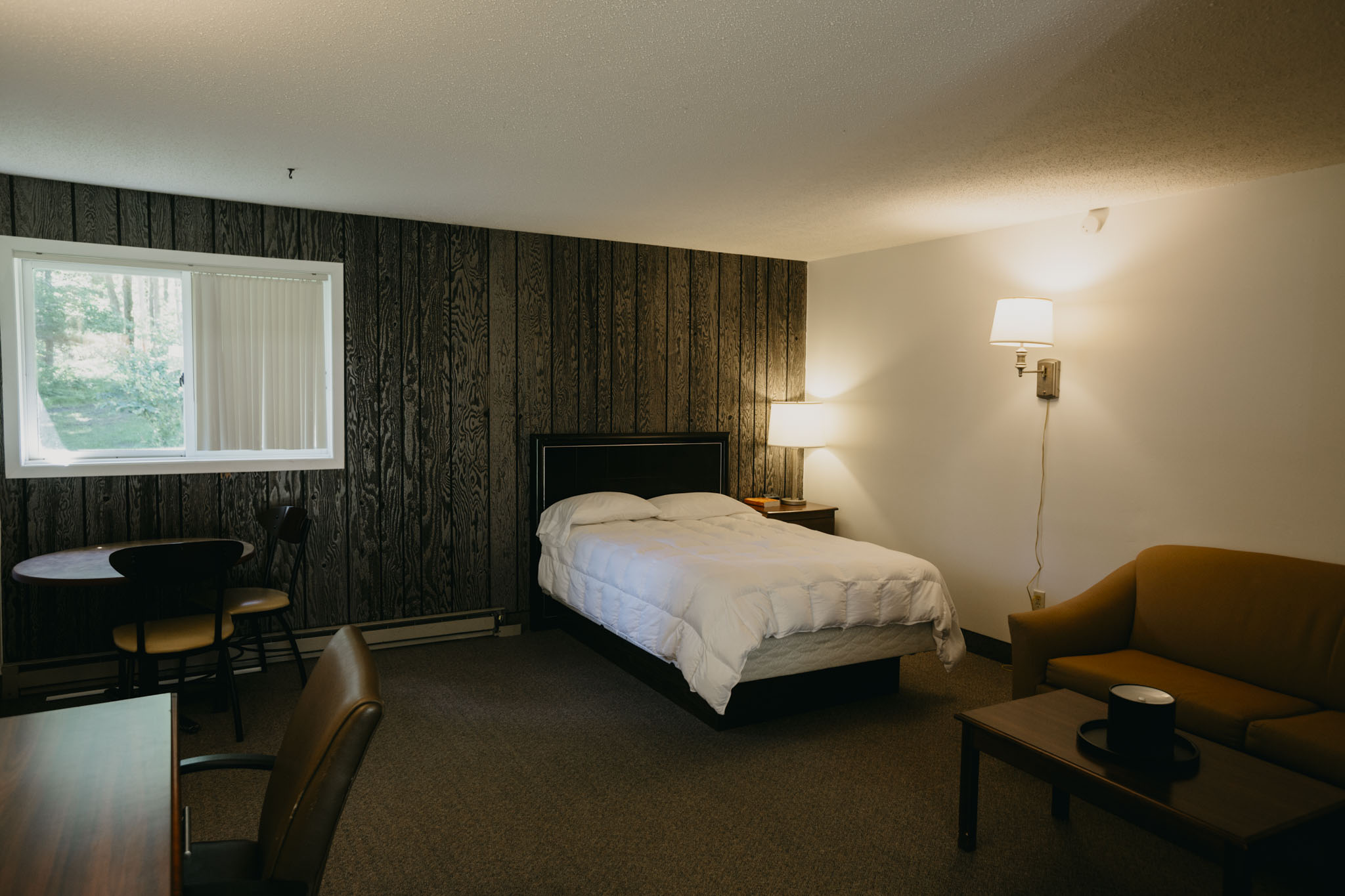 Motel
We have 20 motel units available. Each includes a personal shower and bathroom. We offer rooms with a double bed, two doubles, or a double and bunkbeds. The rooms do not have televisions.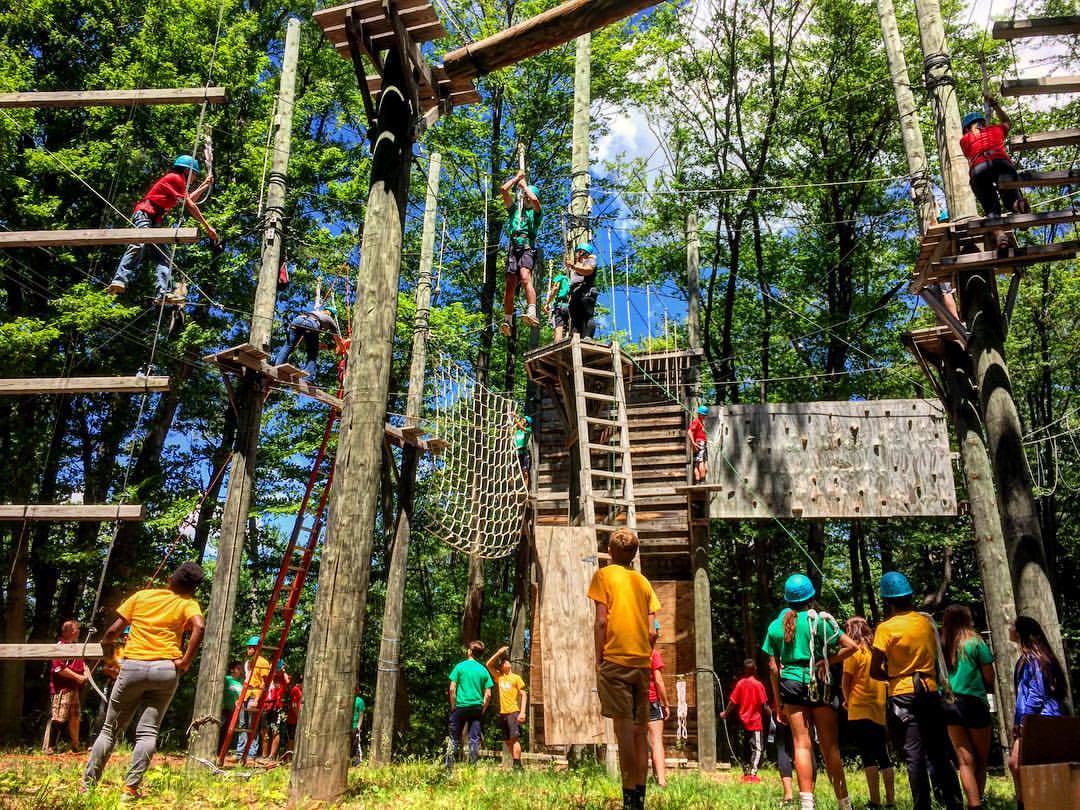 Outdoor Ropes Course
The outdoor ropes course features a climbing wall entrance into a linear ropes course with a step off exit. This course is seasonal.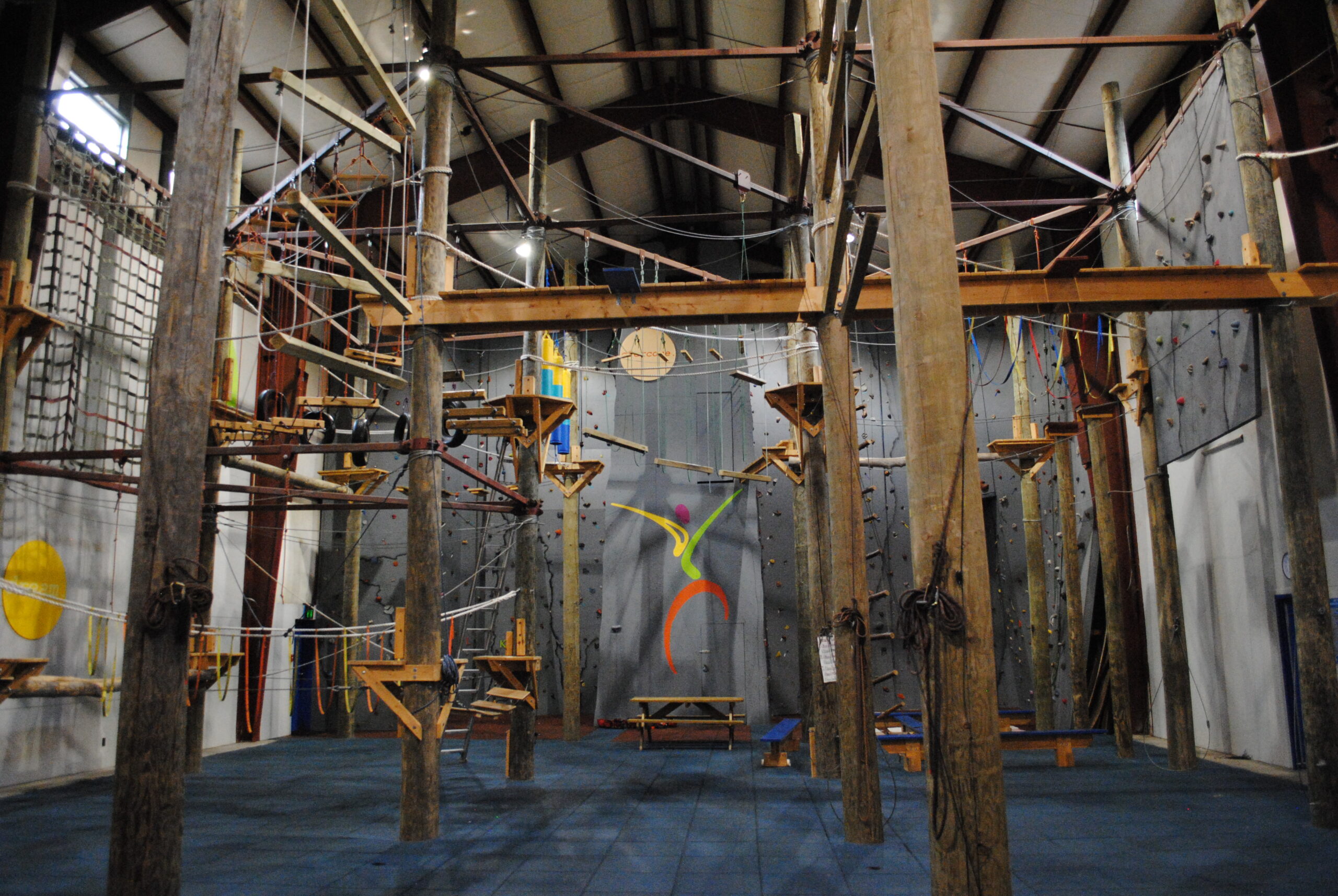 Indoor Ropes Course & Climbing Wall
Our Adventure Learning Center is a 5,000 square foot facility that houses the 30 element indoor ropes course, 15 face climbing wall, Giants Ladder, Confidence Poll, and more!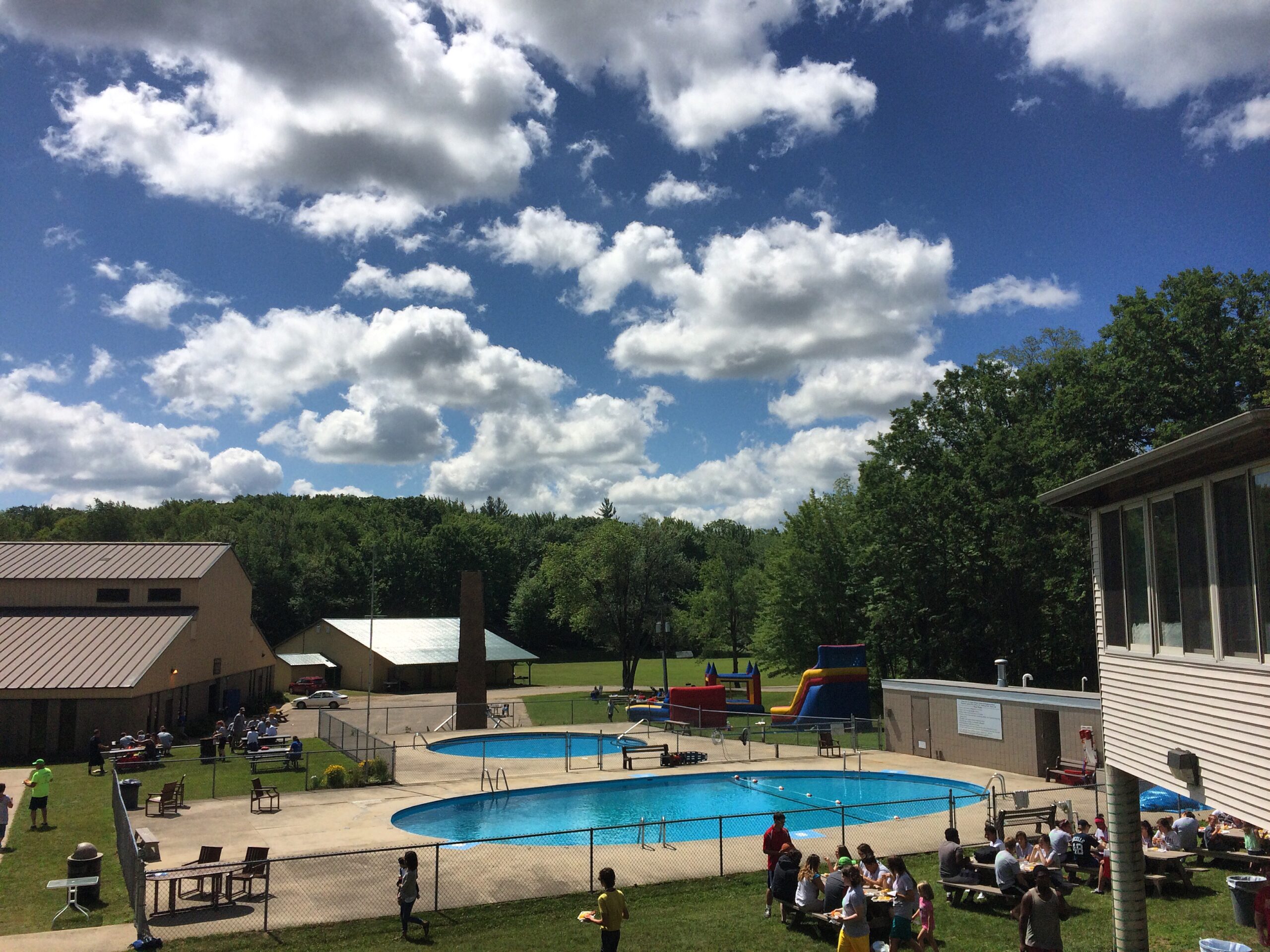 Outdoor Pool
Our heated outdoor pool is available in the summer months.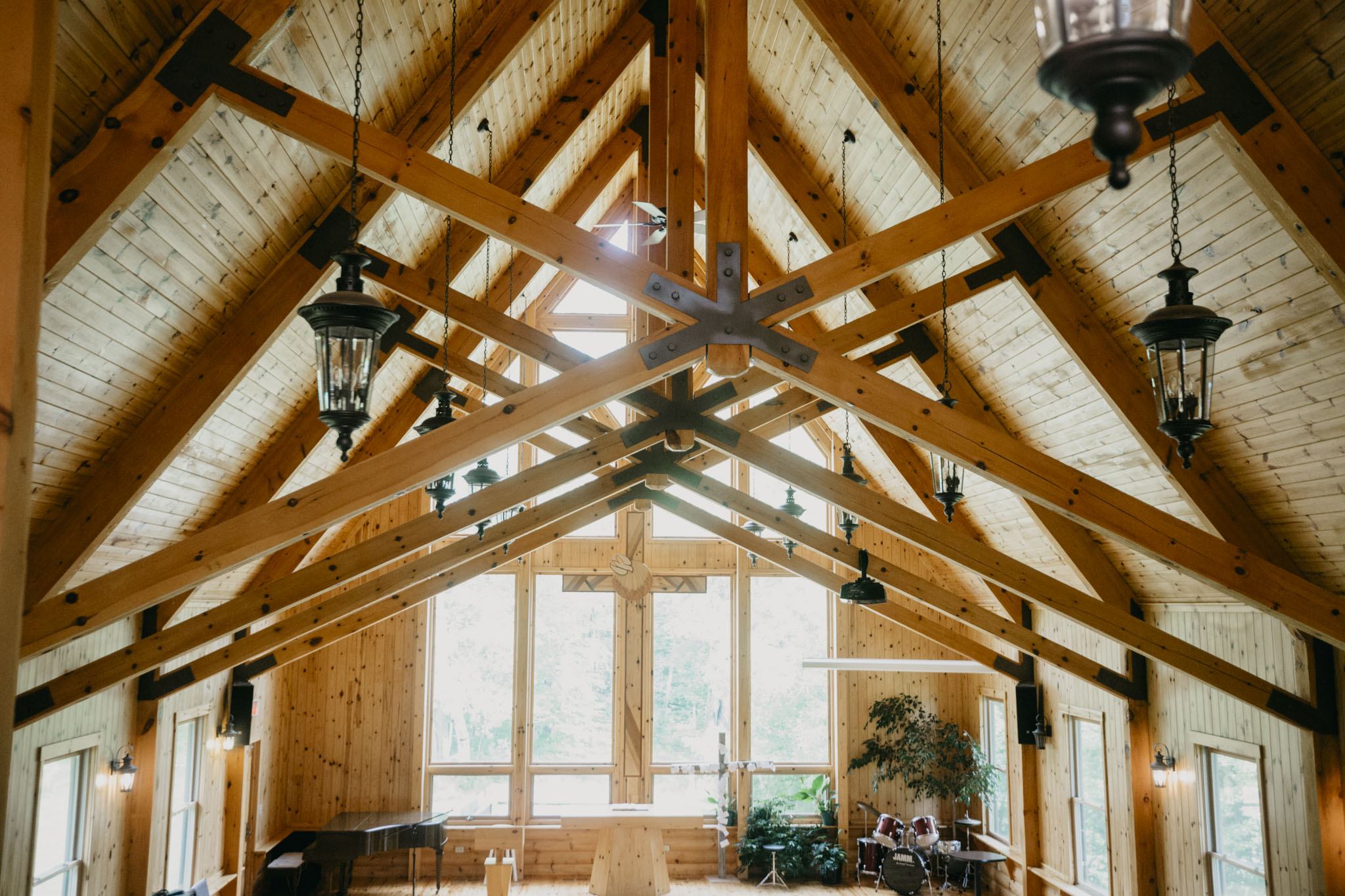 Chapel
Our beautiful Lighthouse Chapel is A/V equipped and seats 150 people.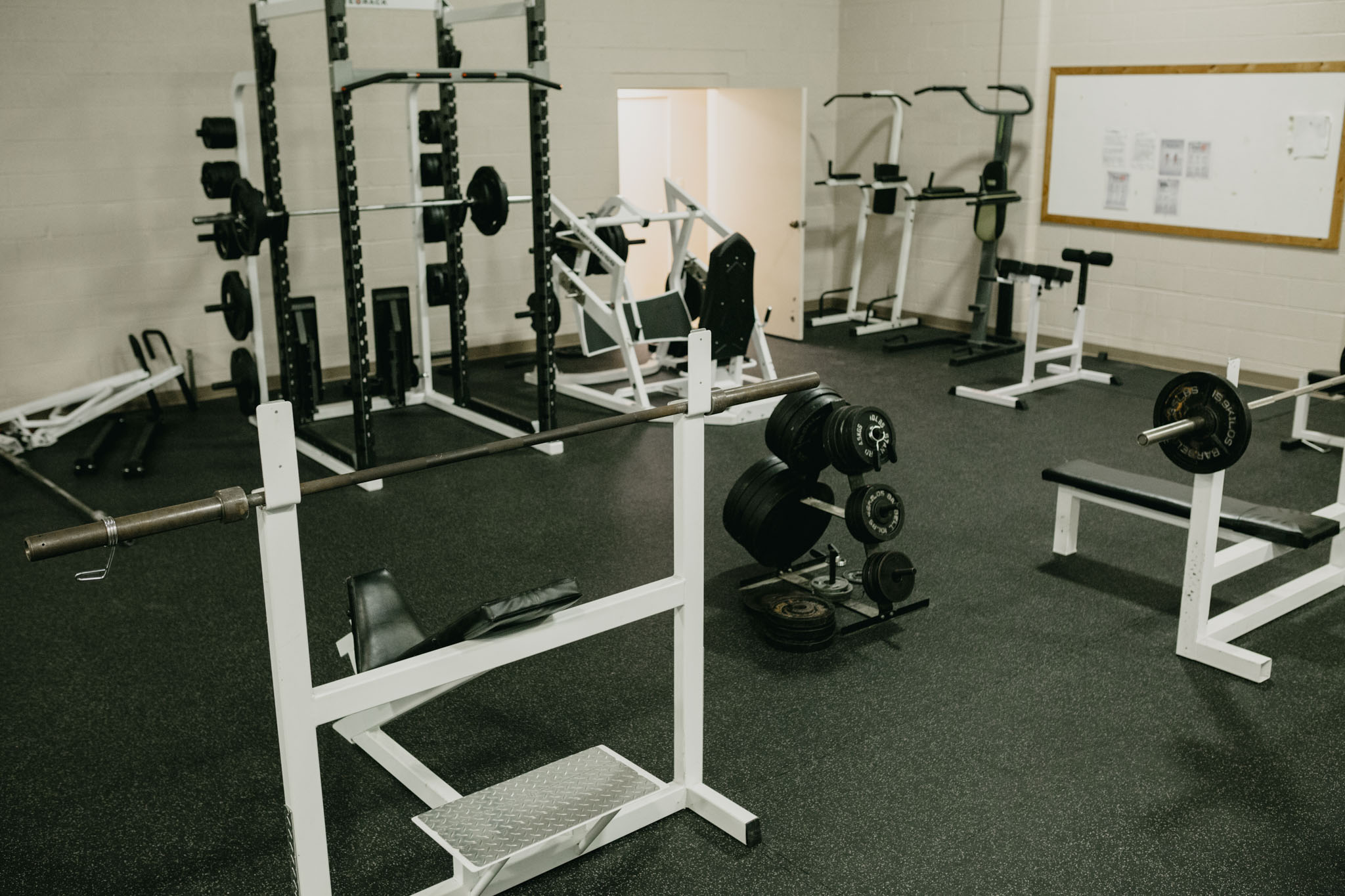 Gymnasium and Fitness Center
Our fitness center includes free weights, cardio equipment, a variety of strength training machines, and full gym.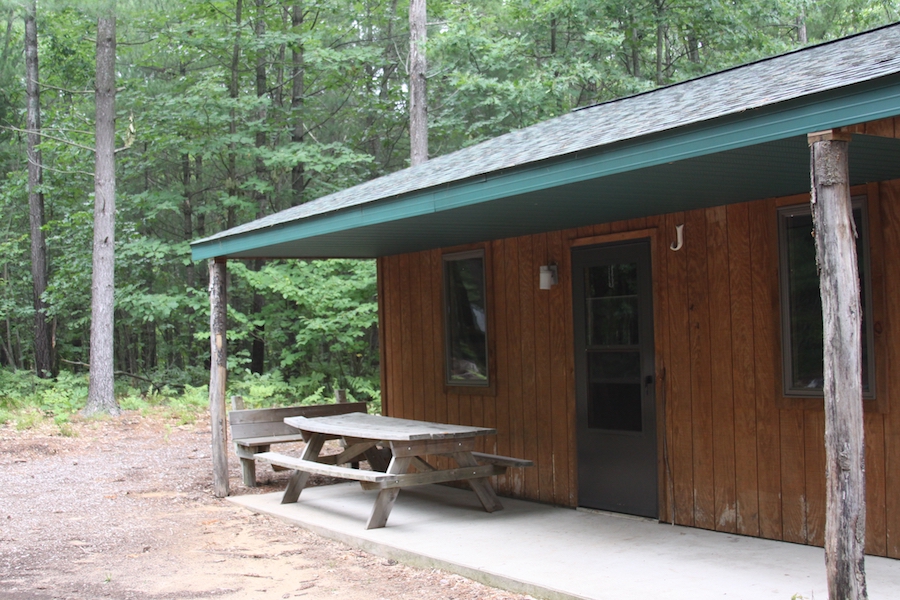 Rustic Lodging | Frontier Cabins
The Frontier Cabins are seasonal and sleep up to 16 people. They do have electricity, a fire pit, and an outhouse. Showers and bathrooms are a short walk away.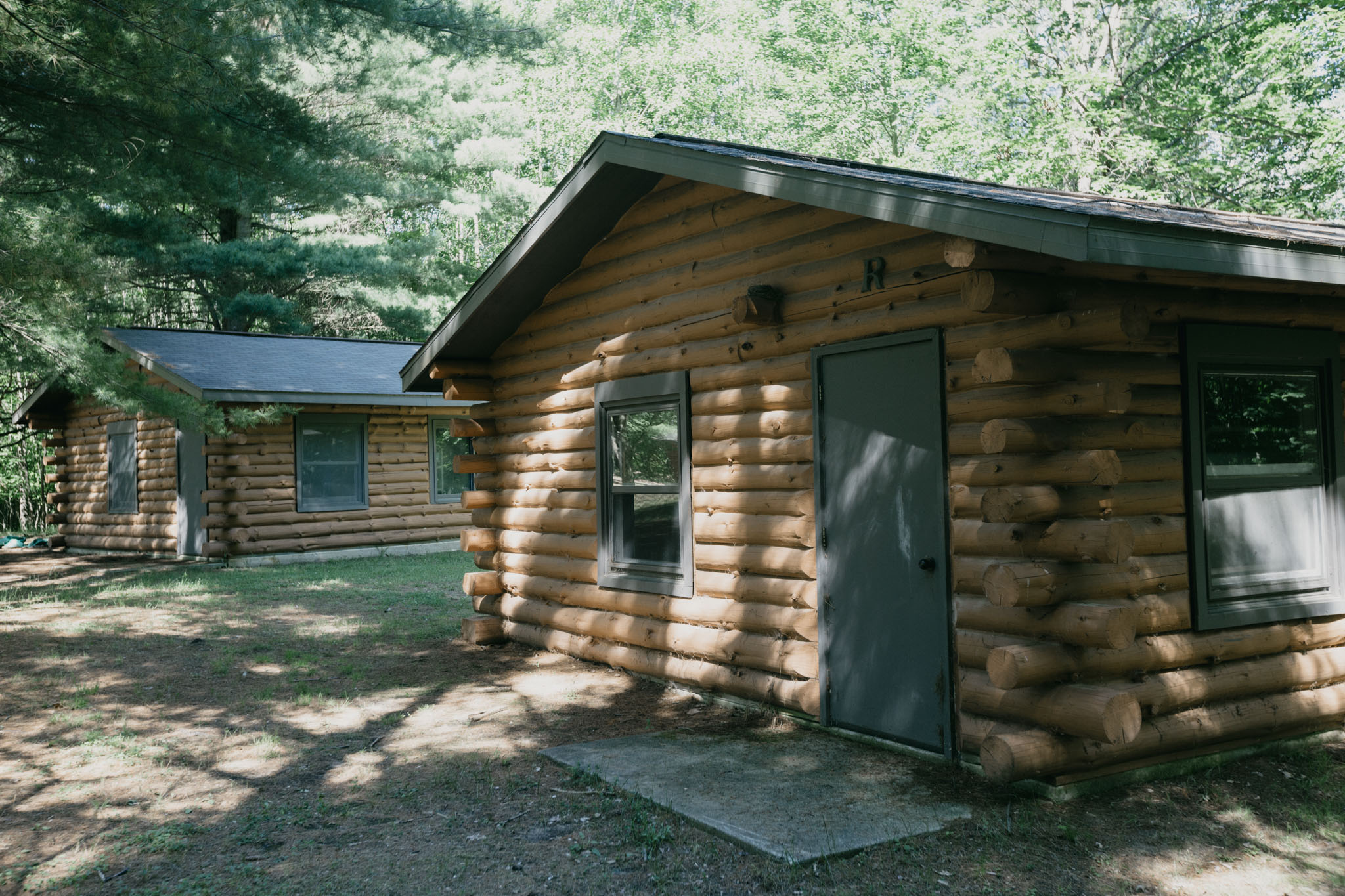 Rustic Lodging | Pine Knob Cabins
These seasonal log cabins sleep 16 and are clustered around their own pavilion. They have a fire-pit and outhouse. Showers and bathrooms are a short walk away.


Modern Cabins
Our eight cabins sleep up to 17 people each and are available year round. Each cabin has its own bathroom and shower with multiple stalls.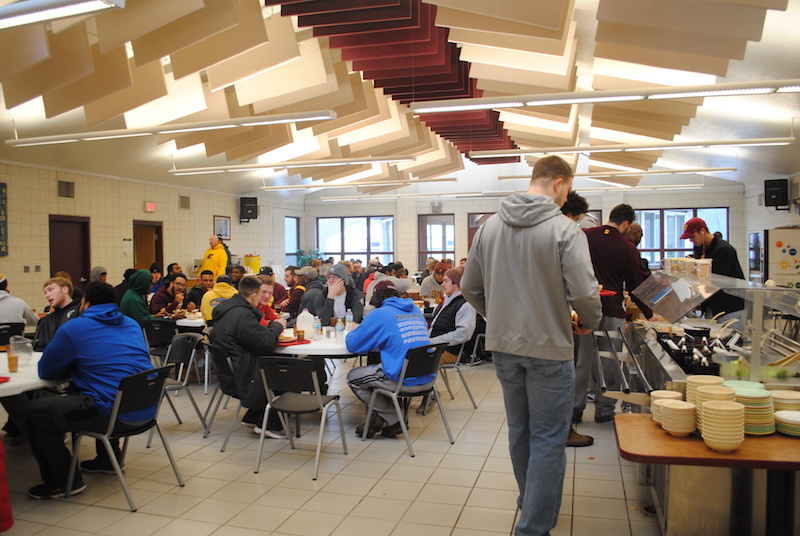 Dining Hall
Our dining hall includes a large cafeteria with two options for additional seating areas.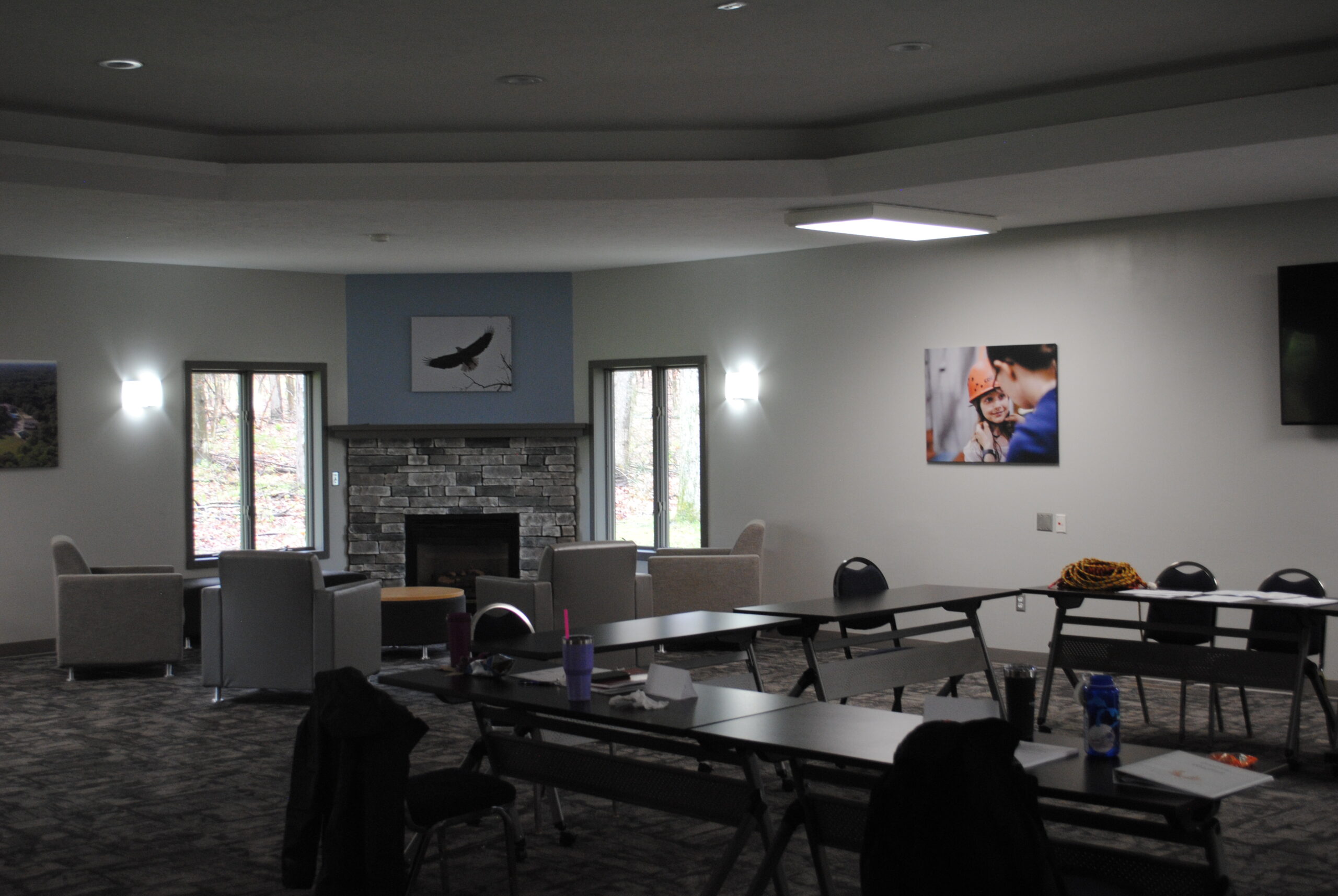 Meeting Spaces
We offer multiple meeting spaces for professional presentations, group work, speakers, or gatherings.


Practice Field
We have two practice fields available, ideal for teams and bands. We have football sleds, agility bags, goalposts, and soccer goals available for use and our fields can be lined upon request.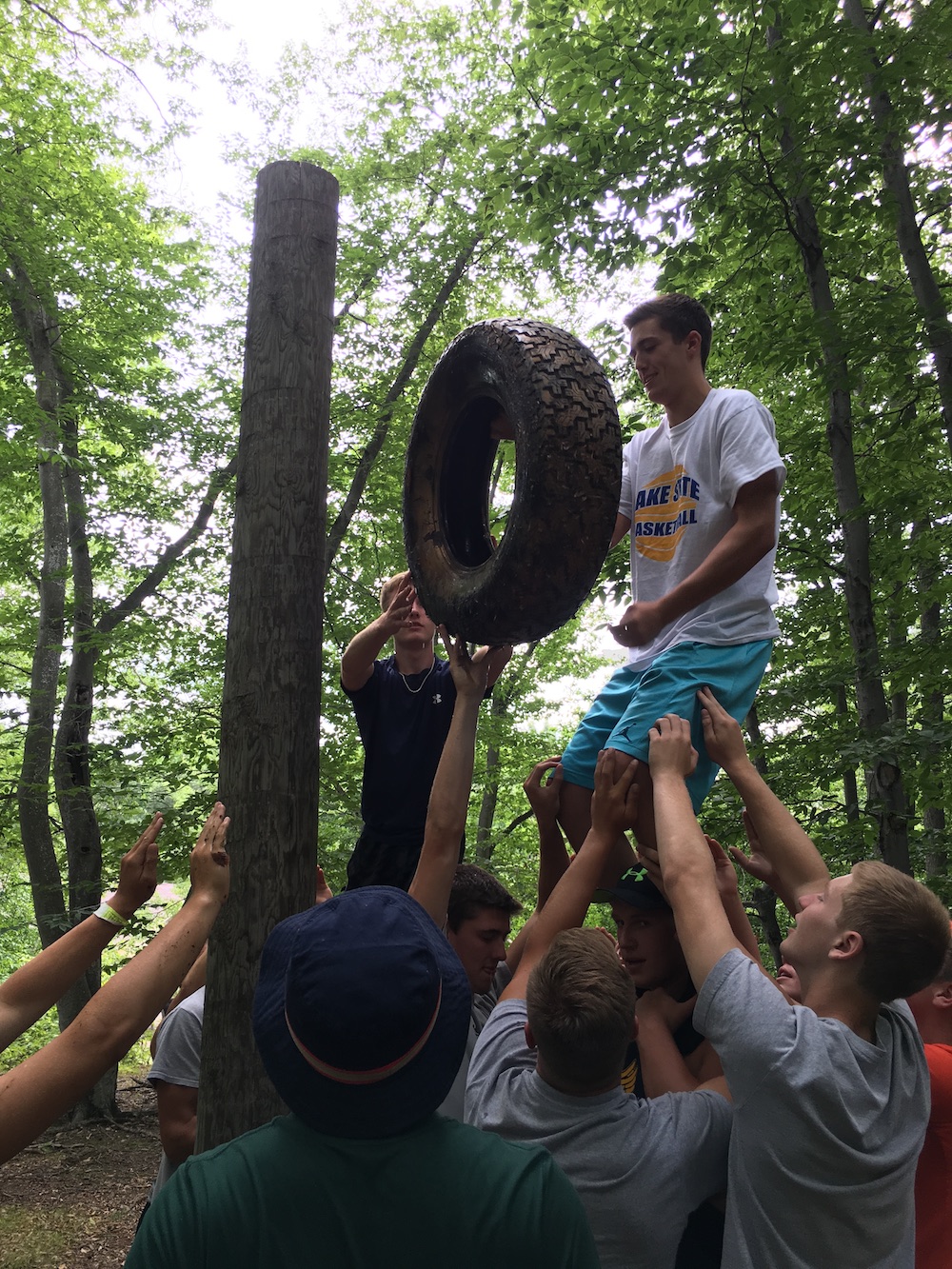 Group Initiative Sites
Our hiking trails lead to numerous training sites throughout our campus including trust falls, up and over walls, giant's fingers, and more.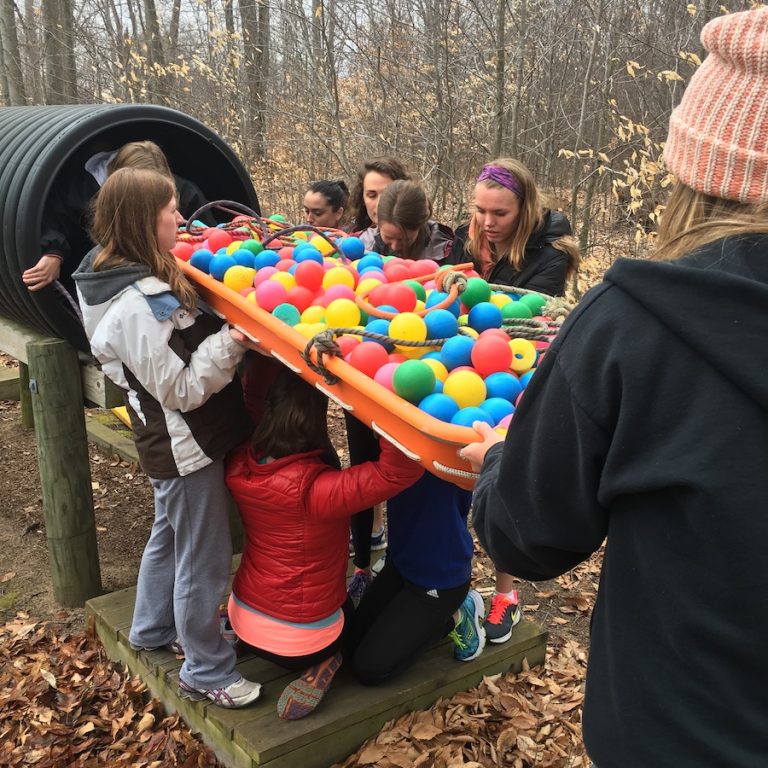 Simulated Mountain Rescue Site
This is a perfect tool for working on leadership, communication, and team building.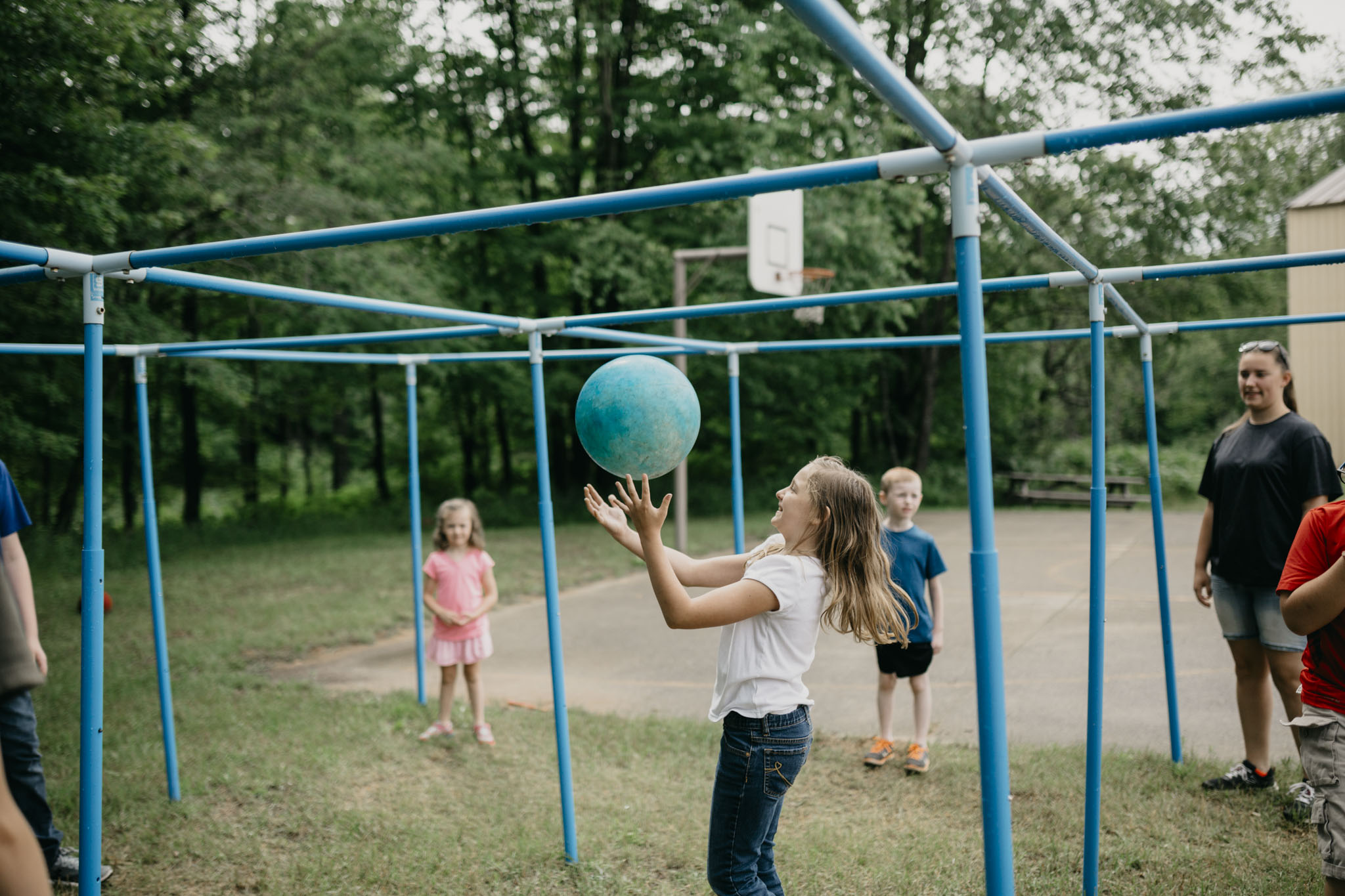 Outdoor Activities
Our 681 acres give us plenty of room for additional outdoor activities. These include Frisbee golf, archery, campfires, gaga ball, 9 square, volleyball, basketball, football, soccer, slip and slide, campfires, hiking, canoeing, portable 40ft climbing wall, boot hockey, snow shoeing, snow tubing and more!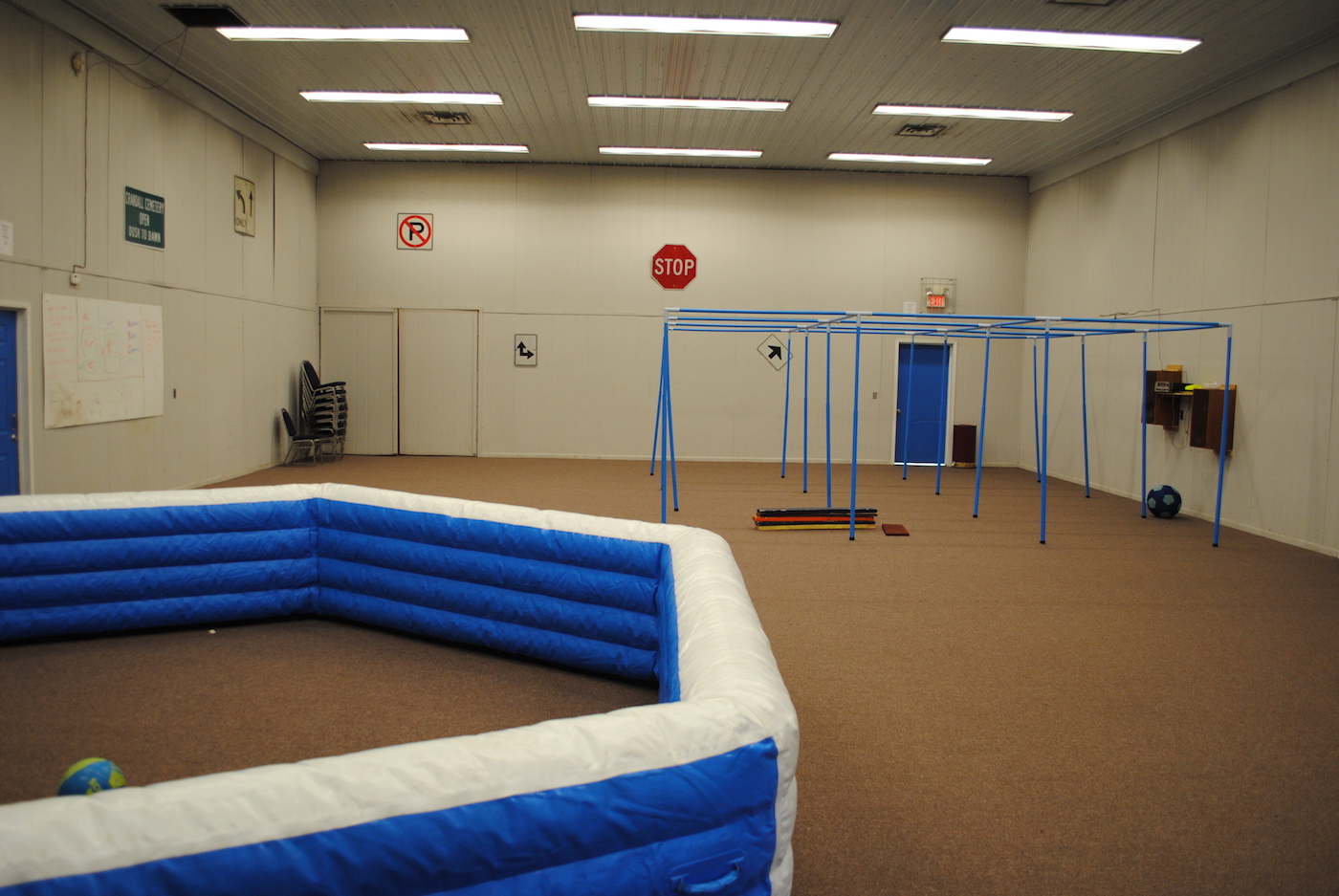 Activity Barn
This multipurpose space is a great indoor location for activities when the weather turns cold or rainy.

Activity Barn
The Activity Barn can also be set up for a speaker or worship service, with a portable stage, HD video projector, and chairs for 200.