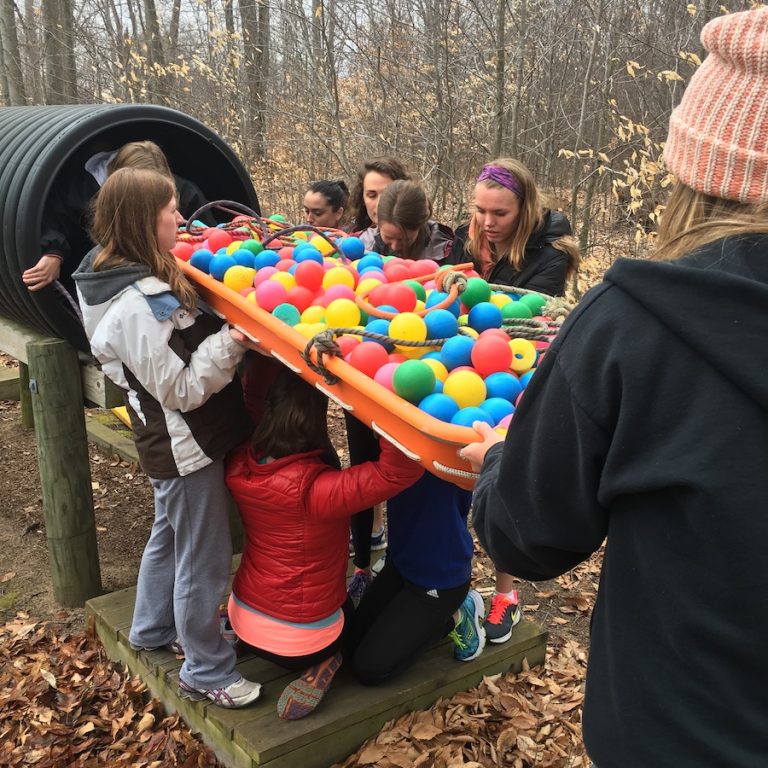 With a wide variety of lodging and activity options, Eagle Village is a great choice for hosting your own retreat, team camp, or family reunion. Go rustic or modern, try the rock wall or go canoeing, roast marshmallows over your campfire, or fill up on slushies from the dining hall. Make your event YOURS!
A Customized Retreat for You
We will work with you to customize any experience to fit your needs and budget.  We offer sessions of our own Victors Edge Resiliency Training to any group and can include group activities, meals, and meeting spaces to make your event fun AND productive.
Click the buttons on the left to see sample packages and retreat options or click here to learn more about our facility.
Book Your Event Now!
Send us an email or call 231-305-6561 to get a quote or to book an event with us today!
"Thank you again for the care and attention you gave to our group…it was noticed, valued and contributed to a great Fusion retreat experience!" – Shawn McKnight, Youth Ministries Pastor, Parkwood Church
Victors Edge for Teams, Groups, and Schools
Victors Edge is a program that teaches resiliency to individuals, teams, and groups- giving them the edge they need to reach their full potential. A Victors Edge experience empowers leaders, builds confidence, strengthens character, and emphasizes the importance of grit and tenacity in the face of difficulties. Through Victors Edge sessions individuals discover they CAN control their responses to situations and find their own success.
See It:
Visualize your path
create team goals
learn positive thought process
increase empathy
Say It:
Hear and be heard
active listening
conflit resolution
nonverbal communication
self-talk
Do It:
Do the work
discipline
time management
mental toughness
overcoming adversity
Live It:
Be a victor
compassion
character
courage
commitment
Victors Edge is best when hosted at our Eagle
Village facility in Hersey, MI, but we can offer a modified experience at your location as well. View our sample packages here or check out how Victors Edge can help your sports team or school.
Call 231-305-6561 or send us an email to get a quote or build your custom experience today!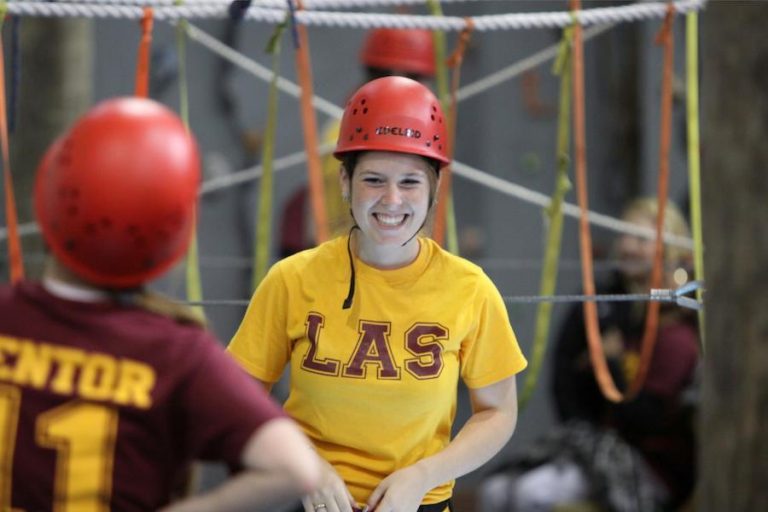 Come to Eagle Village in Hersey to experience a custom retreat ranging from a few hours to several days. Victors Edge Training is also available- at our location or yours!
Retreat Options
View our suggested package options below. Each can be adapted to fit your needs, goals, group size, and budget.
Learn more and get a quote for your group by calling 231-305-6561 or send us an email now.
"I just wanted to let you know that this was probably the best team building program I have ever encountered! Not only was it lots of fun and educational, but I felt like I got to know everyone better and, as corny as it may sound, feel more like a cohesive unit!" – Laura, Nimkee Wellness Center
Victors Edge for High School and College Teams
Victors Edge has gained popularity with athletic teams across Michigan. The experience helps players to press past their stopping points, learn to focus and beat a difficult opponent- their own negative thoughts.
Victors Edge can be an added element to a team camp you are already planning or be the focus of the camp- allowing you to fully experience Victors Edge with your team instead of worrying about facilitating and running the event.
"Victors Edge gives us an advantage. It has taught my players how to lead, communicate, and compete. It has challenged and equipped them with tools to be successful in basketball, but more importantly in life."- Andy Bronkema, Ferris State University Men's Basketball Head Coach
Learn more or get a quote by calling 231-305-6561 or send us an email now.
A Victors Edge experience for school leadership groups, sororities/fraternities, or for entire classes of students will help to start a year off right, curb bullying, de-escalate drama, and strengthen individuals.
"We've started noticing that mindset shift right away – from day 1 after the experience. I've seen how prevalent the E+R=O formula (Event + Reaction = Outcome) has been and how often it comes into the conversation. Unfortunately, I have had some youth needing disciplinary actions this year, but when I use that formula the kids are responding. They're understanding it and can frame their attitudes around what they've done based on Victors Edge and Freshman Experience." – Shaina Squires, Principal of Cadillac High School
Learn more or get a quote by calling 231-305-6561 or send us an email now.
Our training field and large lodging options make us a great option for band camps. We customize everything to fit your needs- including the activities you'd like to try and the facilities you need access to!
Learn more or get a quote by calling 231-305-6561 or send us an email now.

Church Retreats
Looking for a venue for your next men's, women's, or teen retreat? Interested in a day-event for the families of your church? Want to grow skills in your church's leadership or offer a missions trip that is affordable and close to home?
Eagle Village is the spot for you.
We can lodge singles all the way up to groups of 96 with our on-campus motel rooms or cabins and have activities to offer regardless of the weather and time of year.
Indoor and Outdoor High Ropes Course
Climbing Wall
Pool
Canoeing
Gaga Ball
9 Square
Broomball
Ski trips
Space for worship services and breakout sessions
Design and facilitate your own event or we can facilitate the event on your behalf so you can be a part of the experience with your group.  Our custom and personalized service is here to make your event the best it can possibly be.  Check out some sample packages here or take a tour of our facilities.
"I wanted to thank Eagle Village for giving my group such a great experience. The staff were very knowledgeable and engaging, and they both challenged and supported us. I appreciate that they also led a discussion about our faith with us afterwards. My group had a really good time." – Elizabeth Ringel, Discipleship Director, Church of the Living Christ
Take a Local Missions Trip
We also enjoy having churches stay with us while they complete volunteer work on our residential side of campus. This mix of local missions trips and fun getaways lets people make an impact in their own state, gives them ways to unwind and to grow closer as a group.
Call 231-305-6561 or send us an email now to ask questions or book your event!
Corporate Retreats Custom for You
Let us host your business' next strategic planning meeting or retreat! Our location helps remove distractions, our campus is beautiful and inspiring, and our facilities give you the room you need to spread out and work.
We can let you design and facilitate your own event or we can facilitate the event on your behalf so you can be a part of the experience with your team. We can also incorporate Victors Edge Resiliency Training into your retreat to grow and challenge your leaders while shrugging off negativity and bad attitudes.
Meet your goals and your budget- call 231-305-6561 or send us an email now to discuss your event!