One of our core values at Eagle Village is uncovering pearls of great worth. Often our students do not feel valued when they arrive on campus. Having faced many obstacles, many of our kids have not always been cared for or kept safe by the ones who held that responsibility. Our staff work very hard to find the talents that many have buried deep inside them.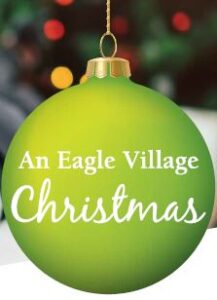 One of the most watched movies this time of year is It's a Wonderful Life. The movie's main character, George Bailey, has given up his hopes and dreams to help others. However, he begins to be deceived by the lies of the world and those around him, including the overbearing, negative Henry Potter. George starts to believe he'd be better off dead. Clarence, George's guardian angel, helps him to see what the world would have been like if George had not been born. After this eye-opening experience, George realizes his worth and the overwhelming blessings he has both received and been a part of in others'.
Over and over again, we get to see this lived out in the boys and girls at Eagle Village. In the movie, they say when you hear bells ringing, it means an angel has gotten its wings. When experiencing Christmas at Eagle Village, we believe bells would be ringing all over the place. As our kids experience the love and care of our staff, and begin to recognize the gifts and skills that they were created with, the light bulb goes off, and they can see that they can have – and do have – a Wonderful Life.